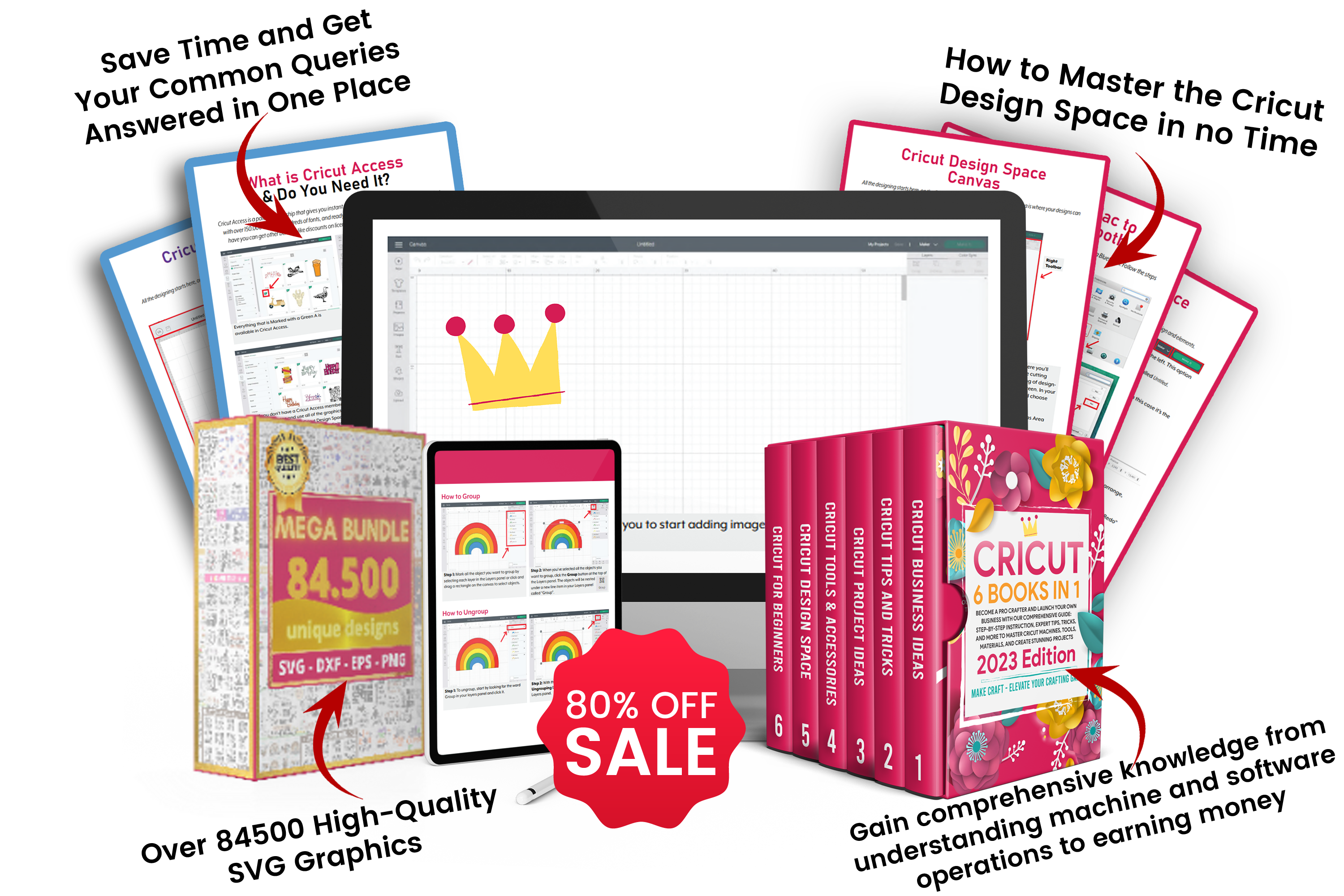 One-off payment. PayPal Available.
Unlock Your Full Cricut Potential with Our Ultimate 6-Book Bundle + 84,500 Print-Ready SVGs + The Ultimate Course to Cricut Design Space. Master Your Machine, Design Space, Heat Press, Materials, and So Much More! Perfect for Moms, Entrepreneurs, and Craft Enthusiasts. Transform Your Skills and Create a Stream of Income or Simply Get the Most Out of Your Investment
Here what's included in the Mega Bundle: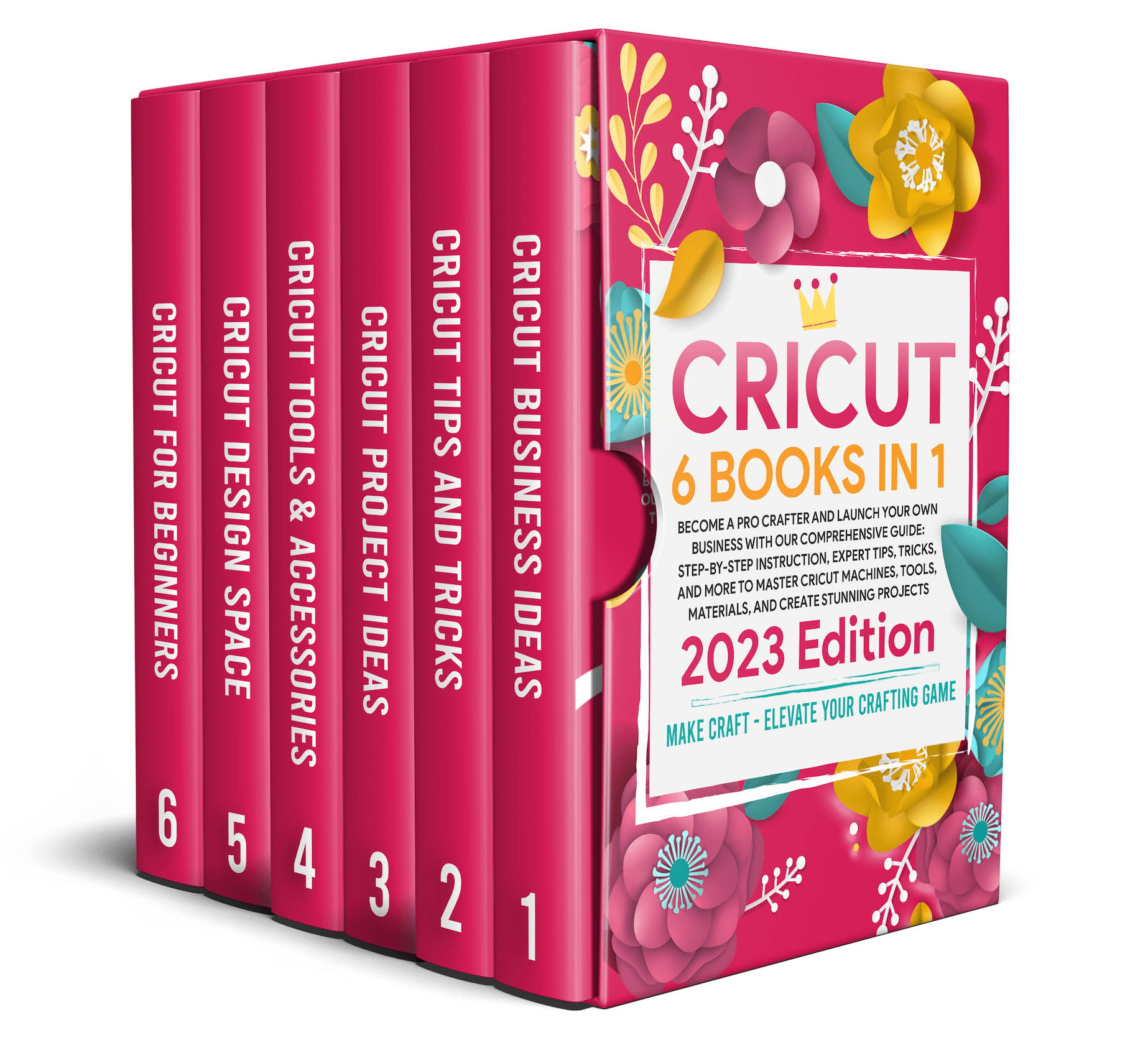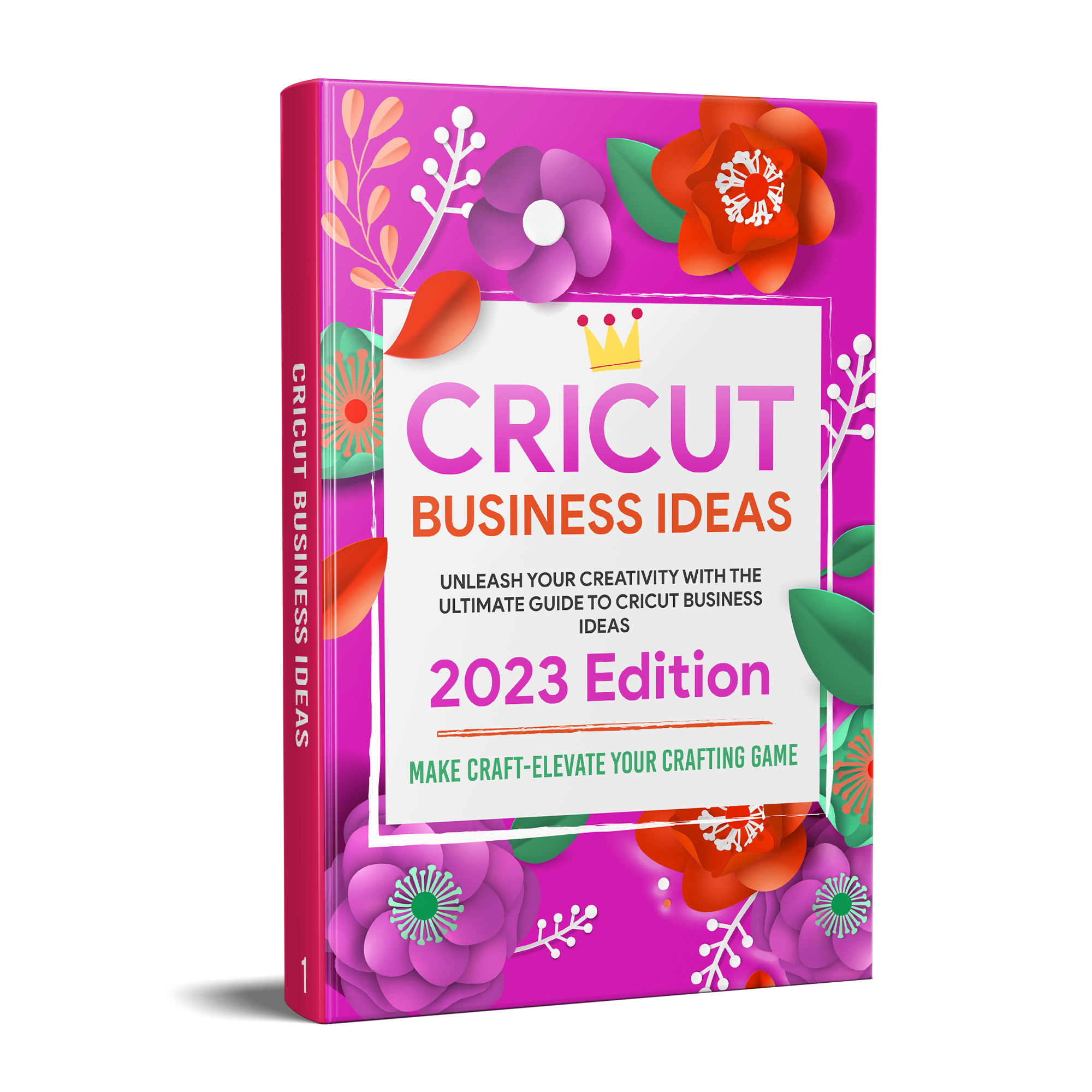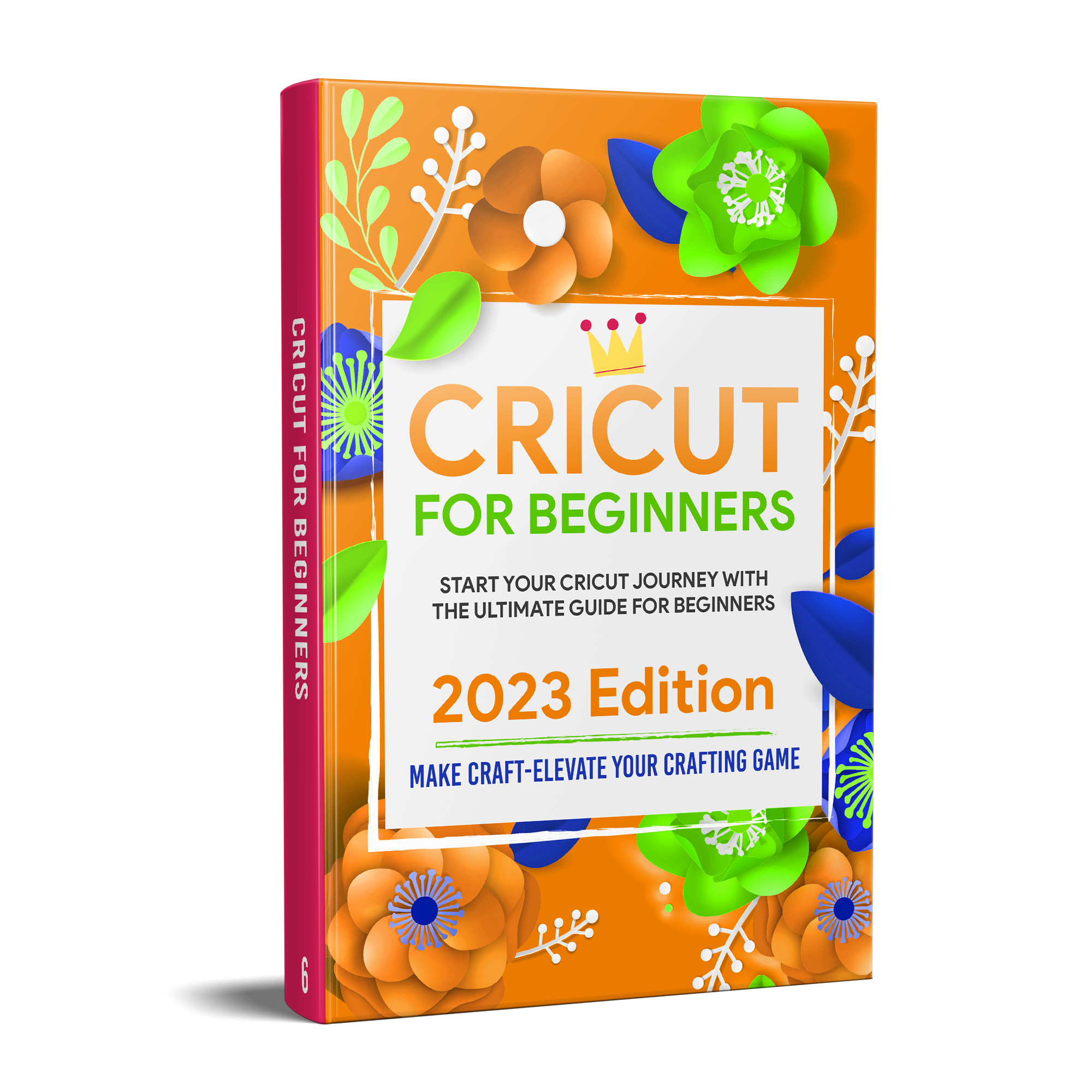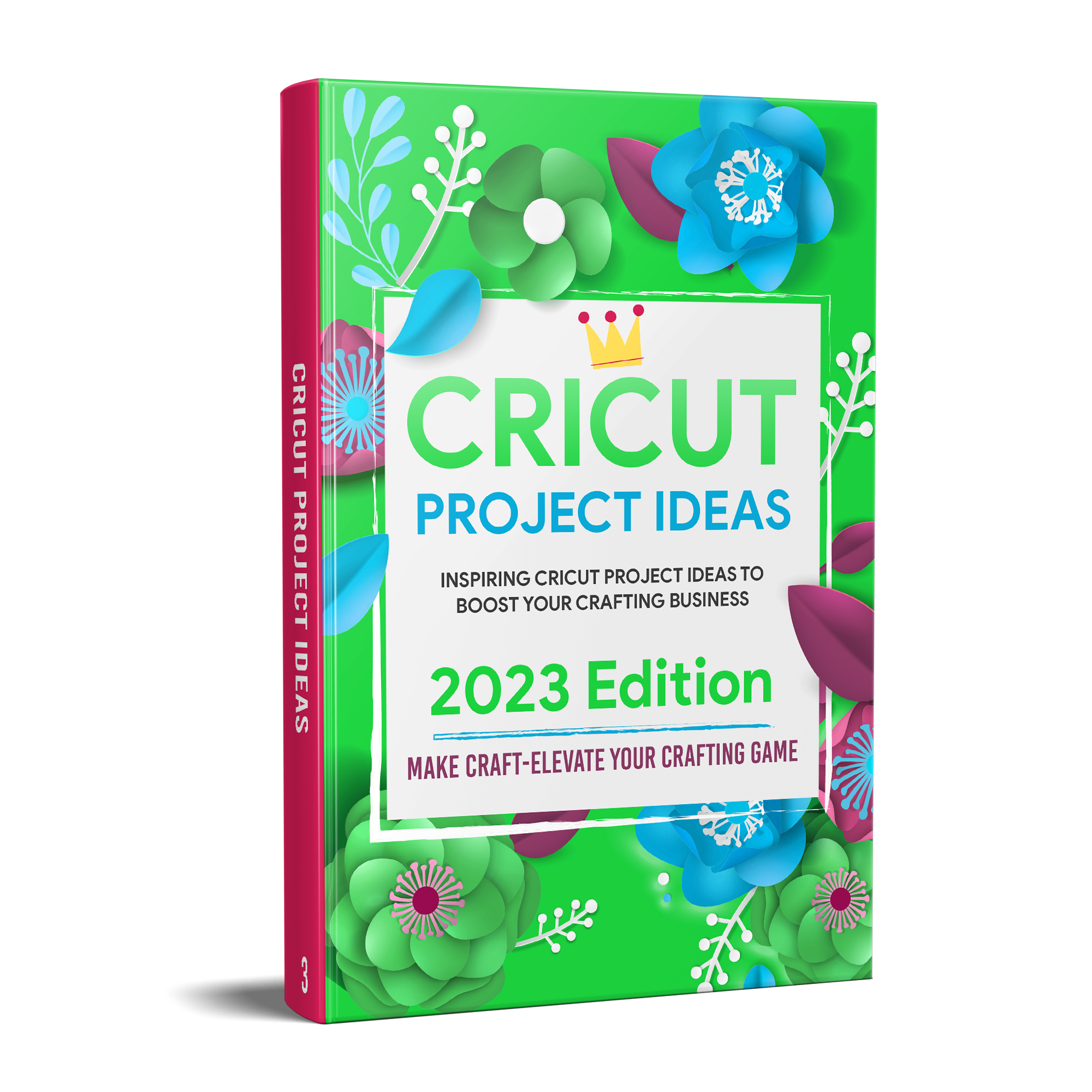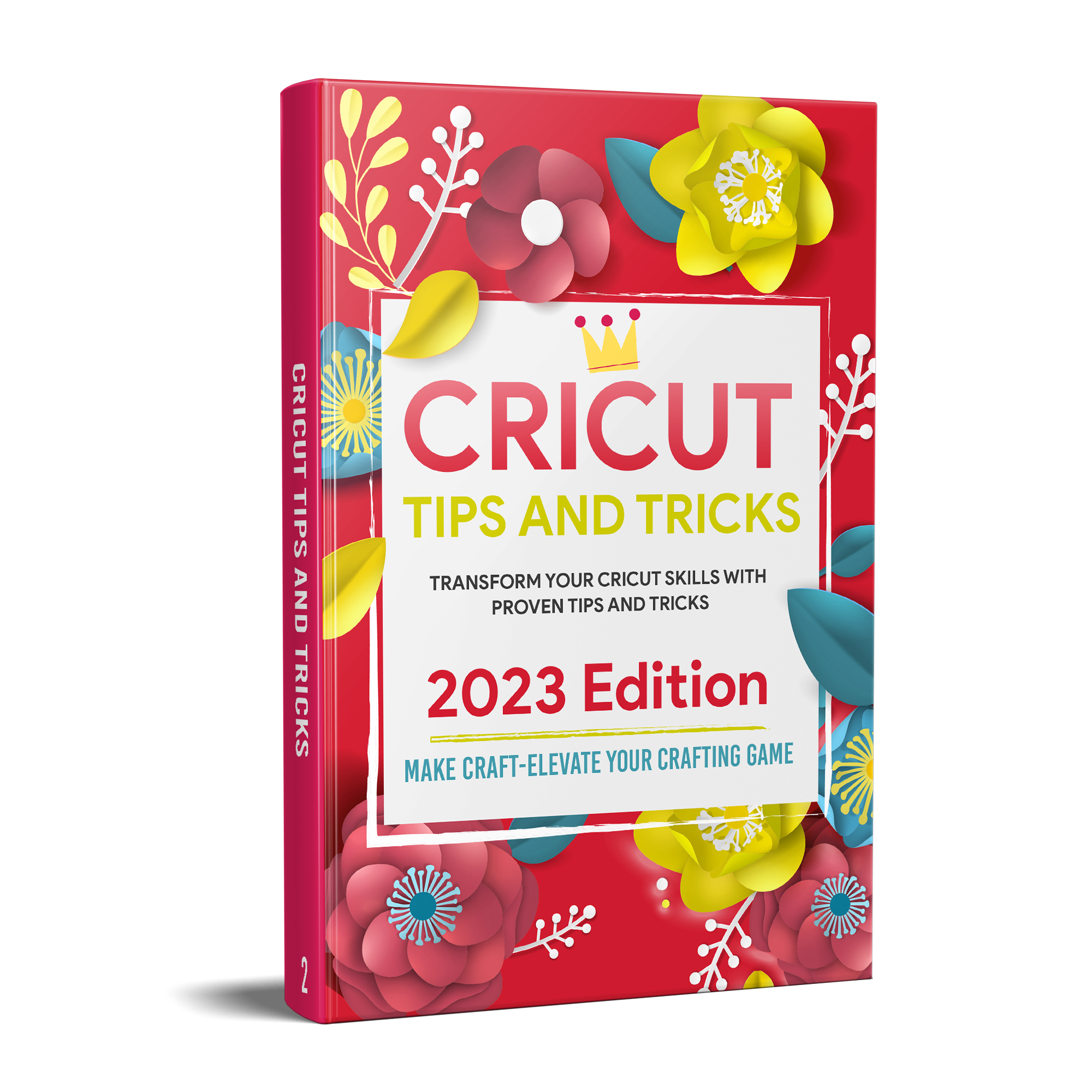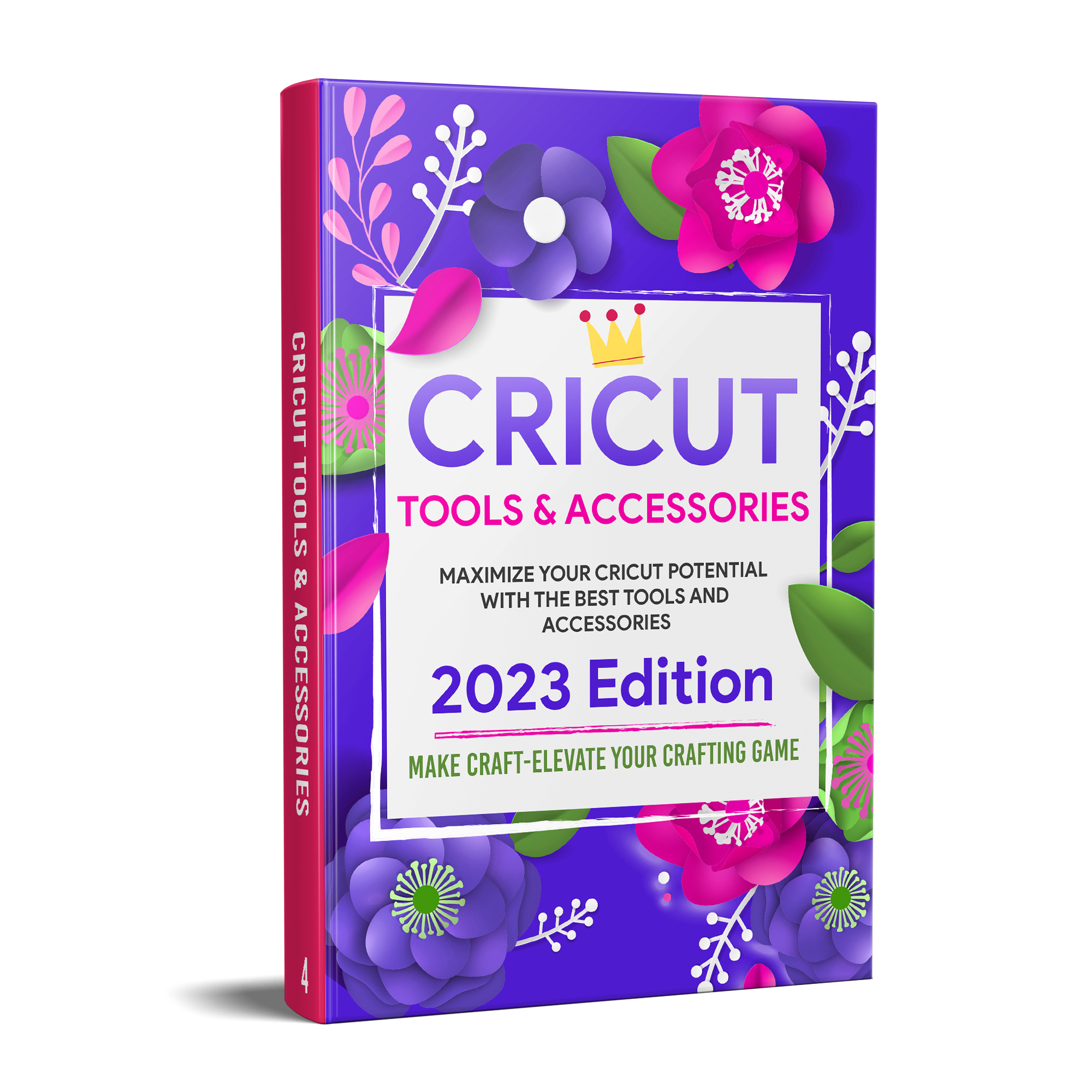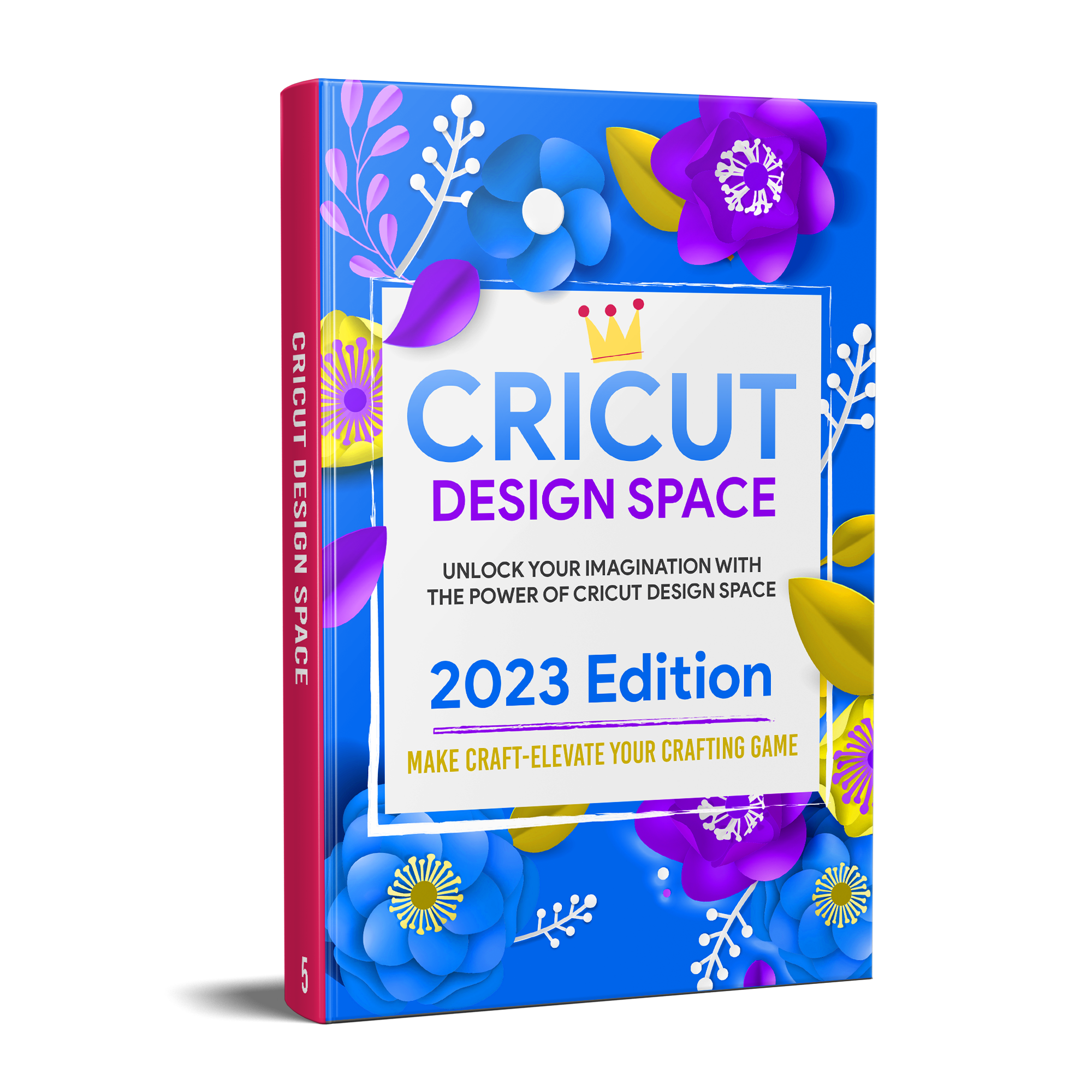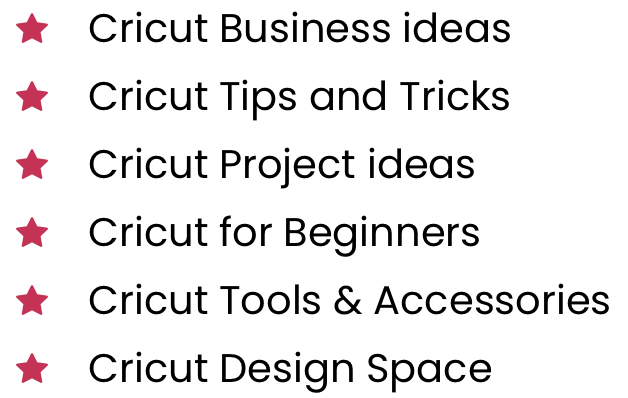 Become a Cricut Expert with Our Groundbreaking 6-Book Bundle! Written by Industry Leaders, These Books Offer Step-by-Step Guidance to Help You Master Your Machine and Reach Professional Levels of Craftsmanship. Whether You're Looking to Enhance Your Skills or Start Your Own Craft Business, Our Bundle Has You Covered. Get Your Hands on the Best and Most Comprehensive Cricut Resource on the Market Today!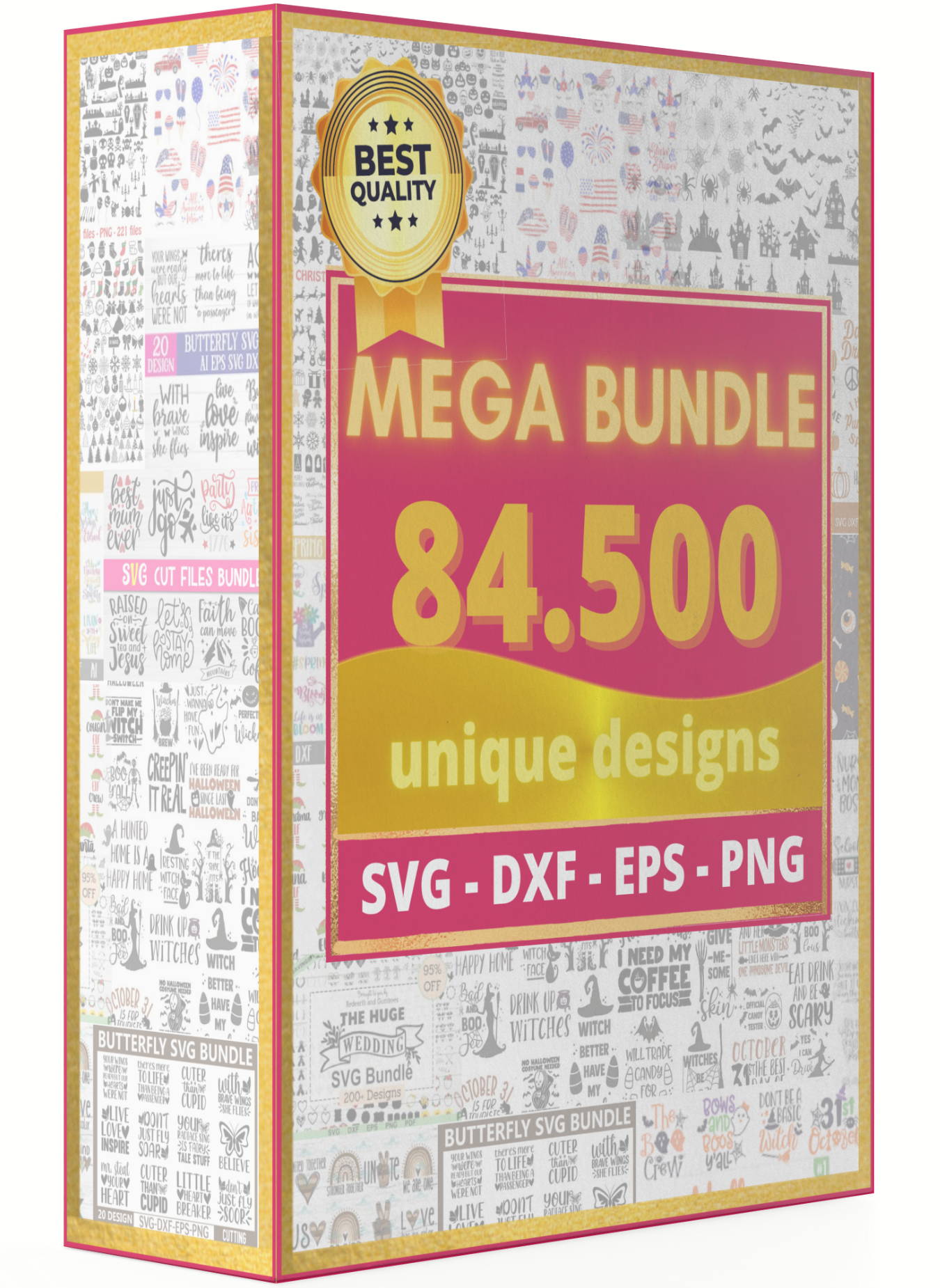 Unleash your creativity with over 84500 unique and high-quality designs at your fingertips. These designs are perfect for all your crafting needs and will allow you to create charming and delightful gifts that your loved ones and even yourself will cherish. With such a vast array of graphics to choose from, the possibilities are endless, providing you with endless hours of crafting enjoyment.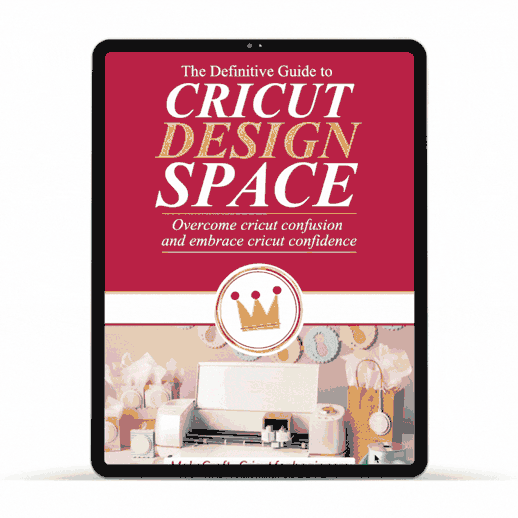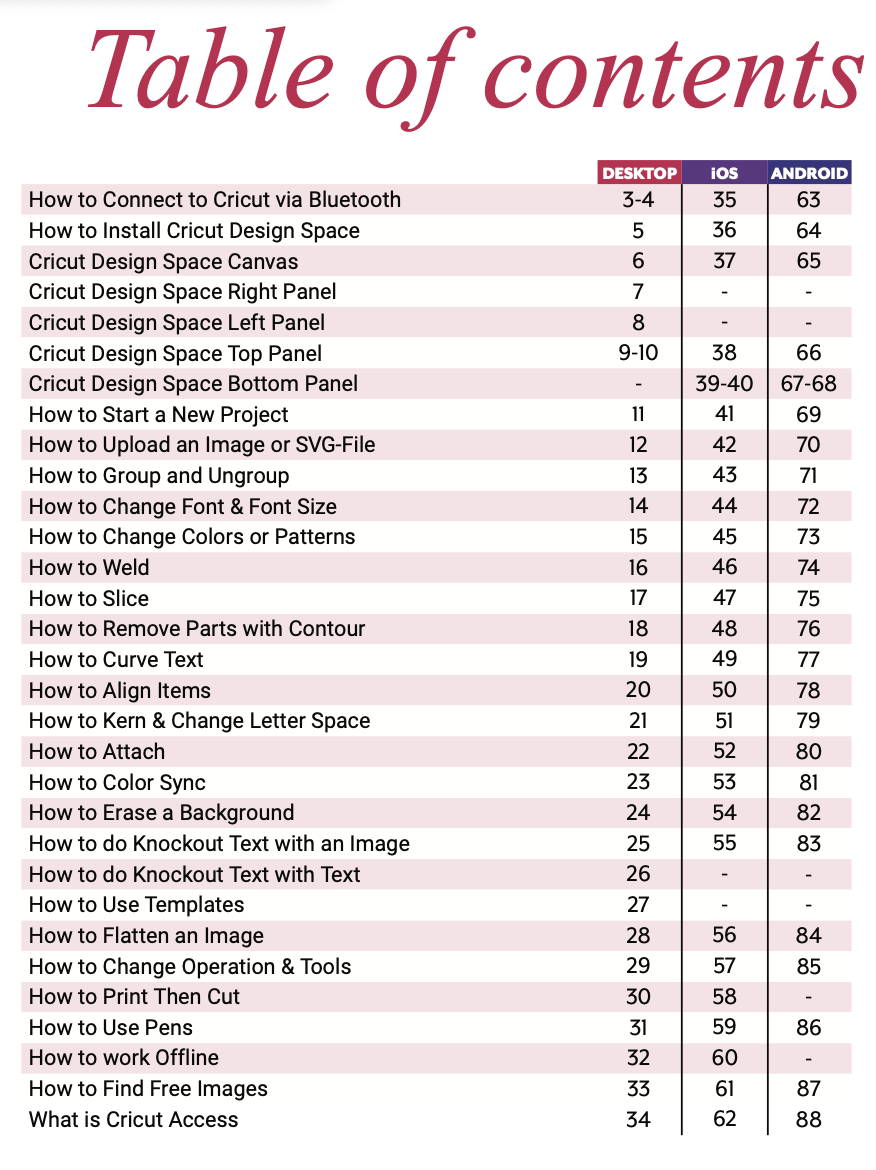 The Ultimate Course to
Cricut Design Space
Say hello to effortless crafting with the Ultimate Course to Cricut Design Space! This comprehensive guide provides clear, easy-to-follow directions for all the most popular tasks in Cricut Design Space. Compatible with a wide range of Cricut models, this guide is perfect for any level of user. With step-by-step instructions for all the popular tasks in Cricut Design Space, unlock the full potential of your Cricut machine and elevate your crafting game. Don't miss out on the chance to transform your Cricut experience!
One-off payment. PayPal Available.
You too can start creating your artworks today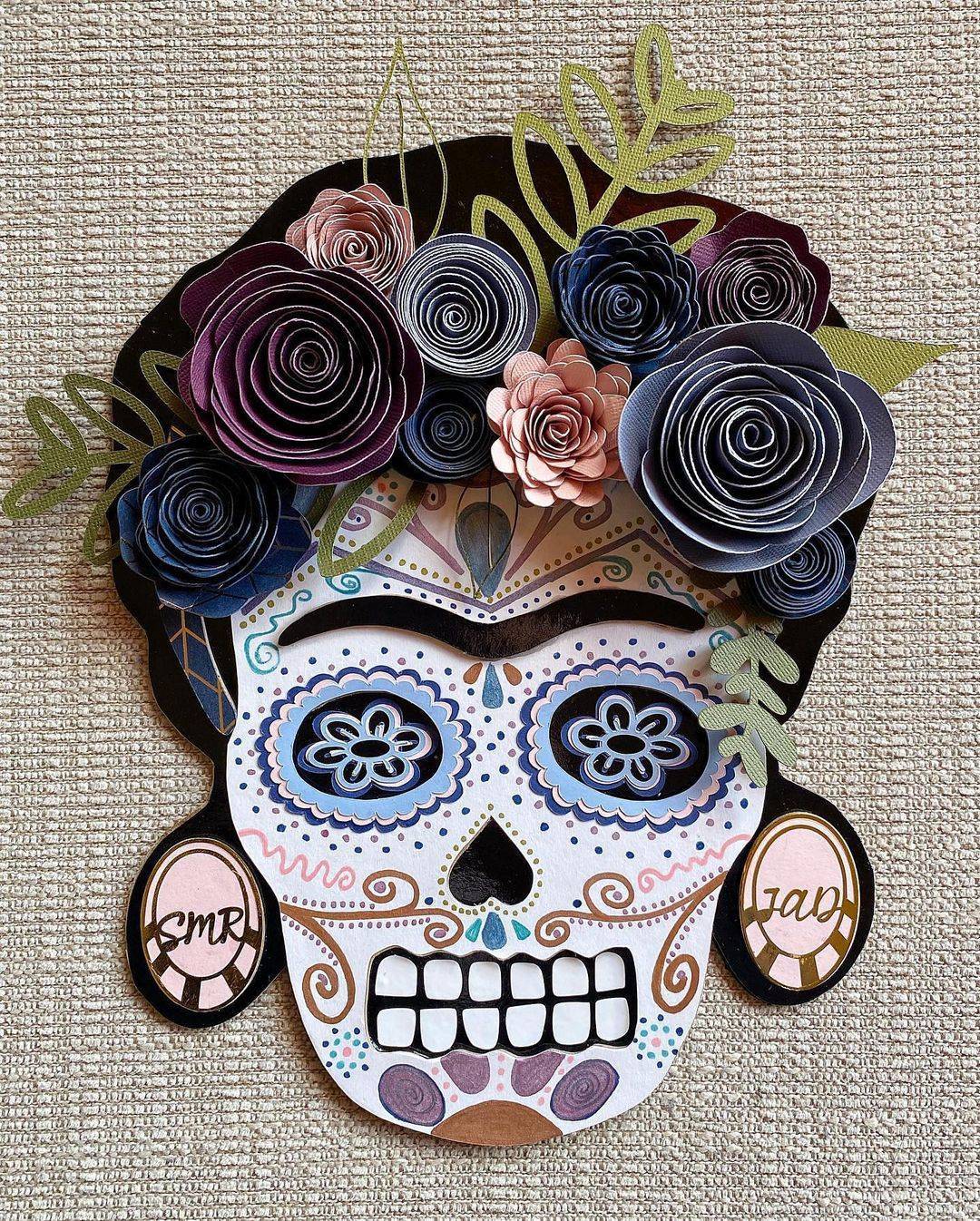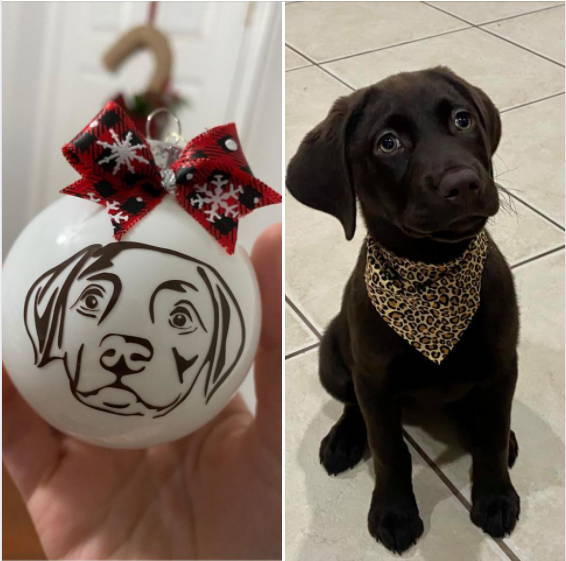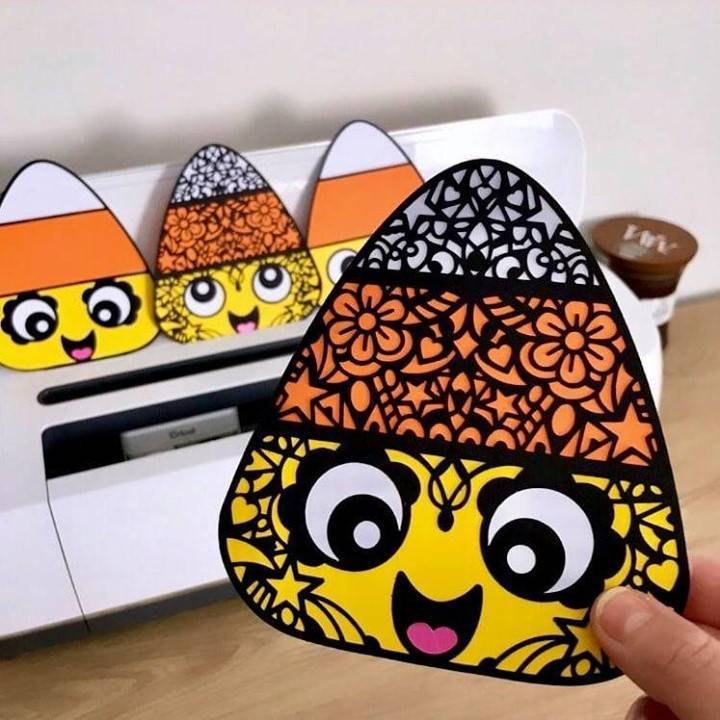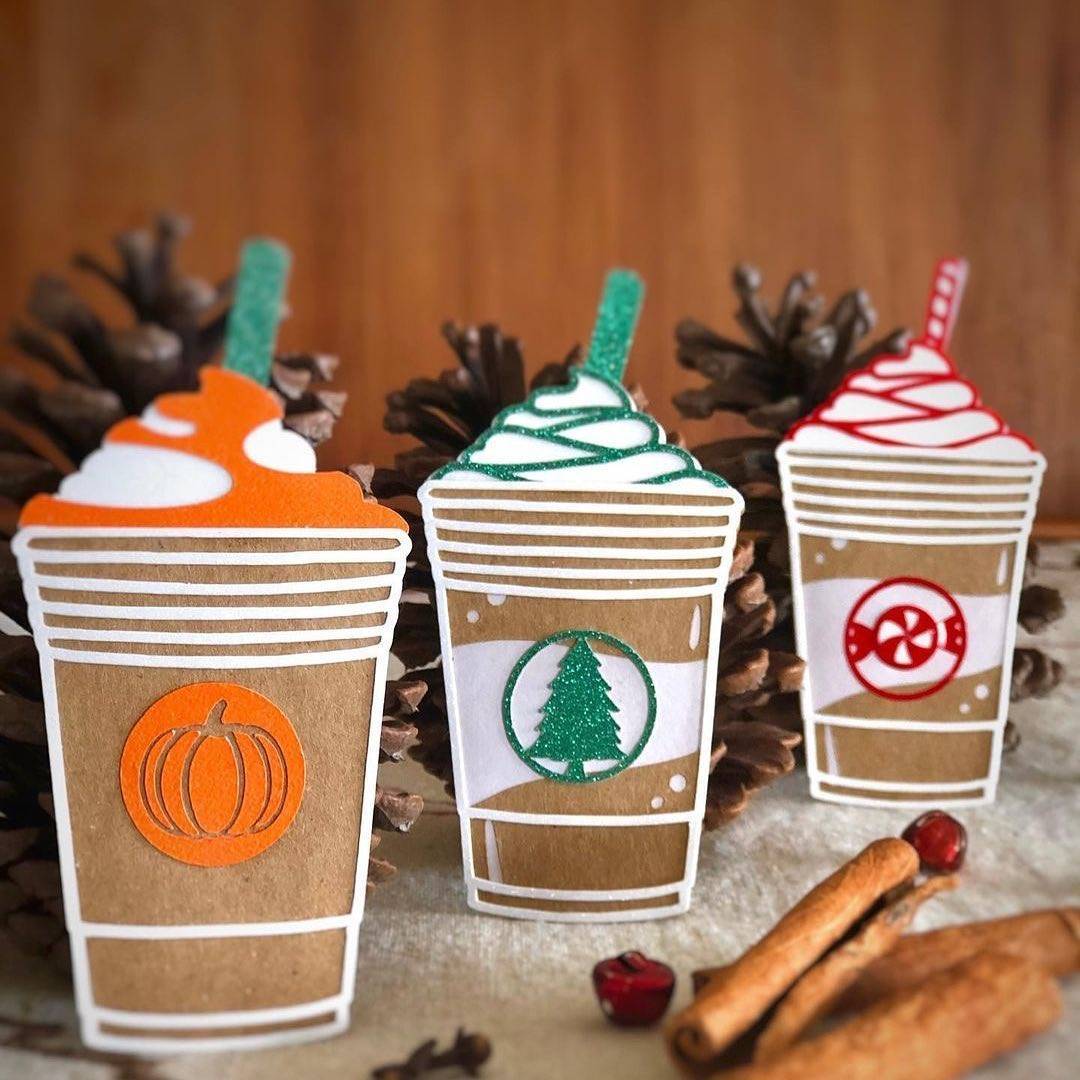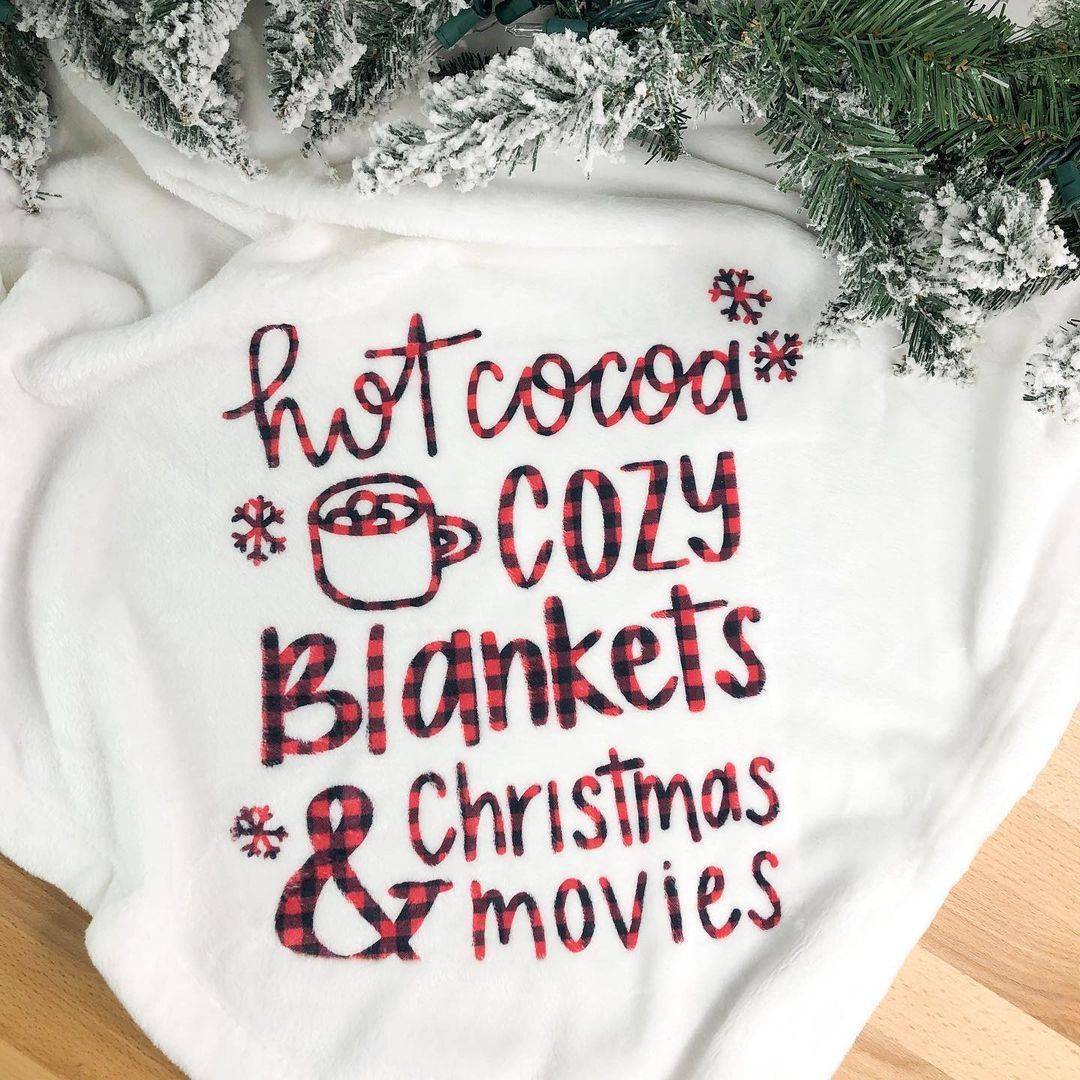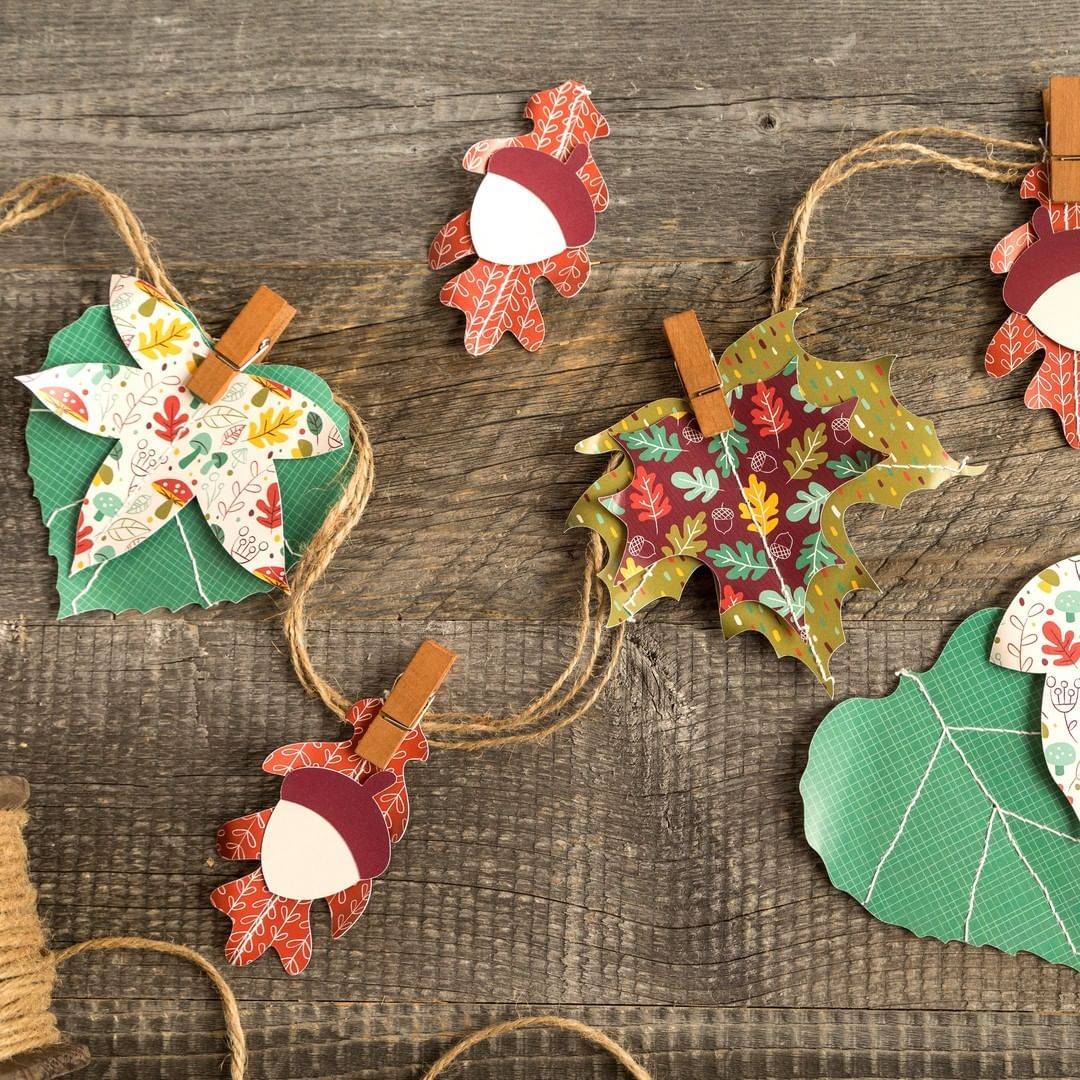 Trusted by 20,000+ Customers

Join Thousands of happy customers using Our Bundles daily.
98% Customers Are Satisfied
One incredible feature of this product is the extensive collection of 84,500 print-ready SVGs. With such a vast library of designs at your fingertips, you'll never run out of inspiration. This opens up a world of possibilities for your projects, allowing you to create personalized gifts, stunning home decor, and eye-catching merchandise. The freedom to choose from a diverse range of designs will truly set your creations apart
Unleash Your Creative Potential with the Ultimate Cricut Bundle
What makes this bundle truly remarkable is the Ultimate Course to Cricut Design Space. It's like having a trusted friend by your side, guiding you through the intricacies of the software. Whether you're just starting out or you've been using Cricut for a while, this course breaks down the complexities of Design Space in a way that's easy to understand. It's designed to boost your confidence and ignite your creativity. With its clear explanations, practical examples, and step-by-step tutorials, you'll unlock a whole new world of possibilities and watch your creative horizons expand before your eyes. It's a game-changer, really!
Everything you need to know about Cricut
The creators of this product have poured their knowledge and expertise into crafting a comprehensive package that covers everything you need to know about Cricut. With their guidance, you can master your machine, design space, heat press, materials, and so much more. It's like having a personal mentor right by your side, empowering you to unleash your creativity and create stunning projects.
The Ultimate

Cricut Creator's Collection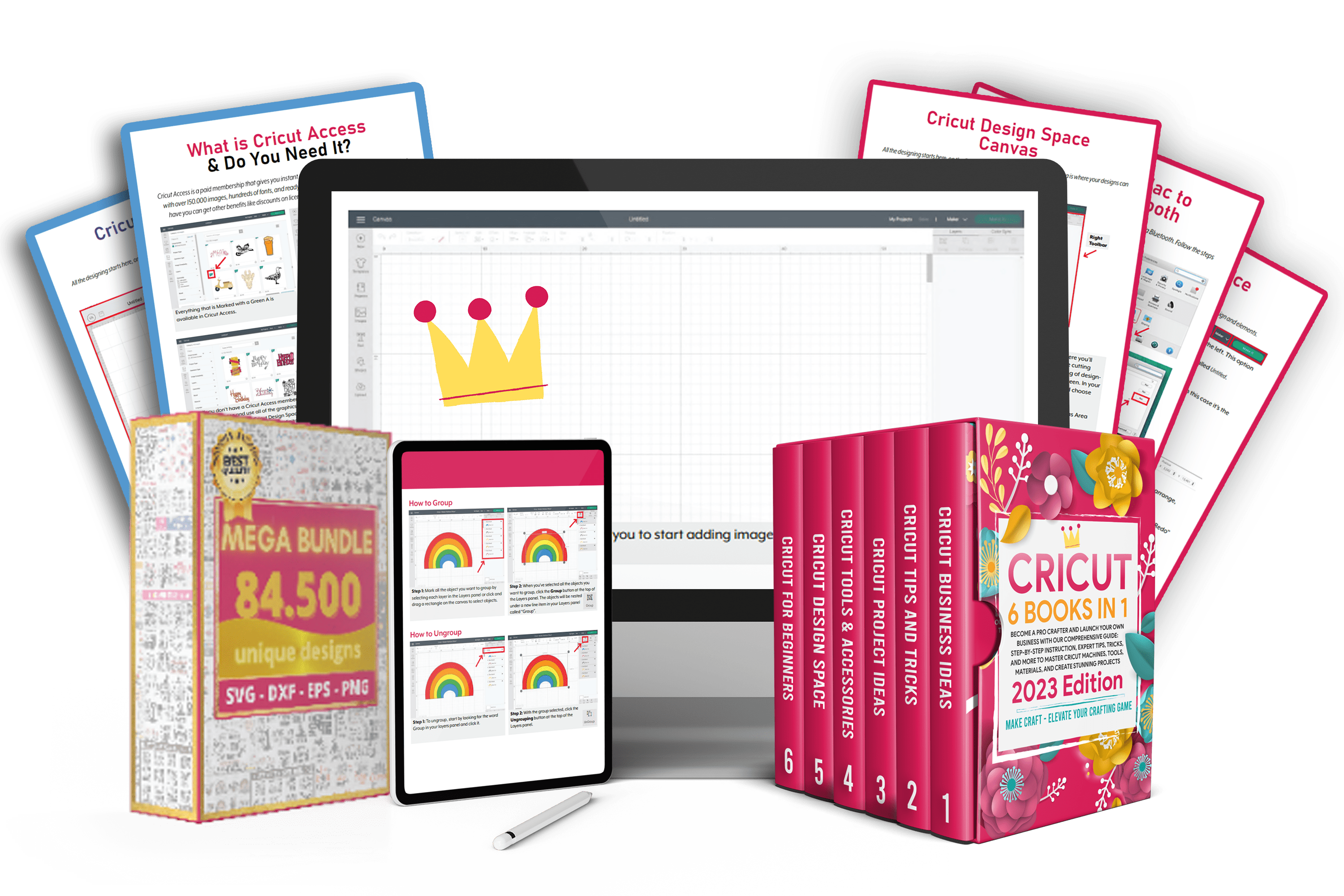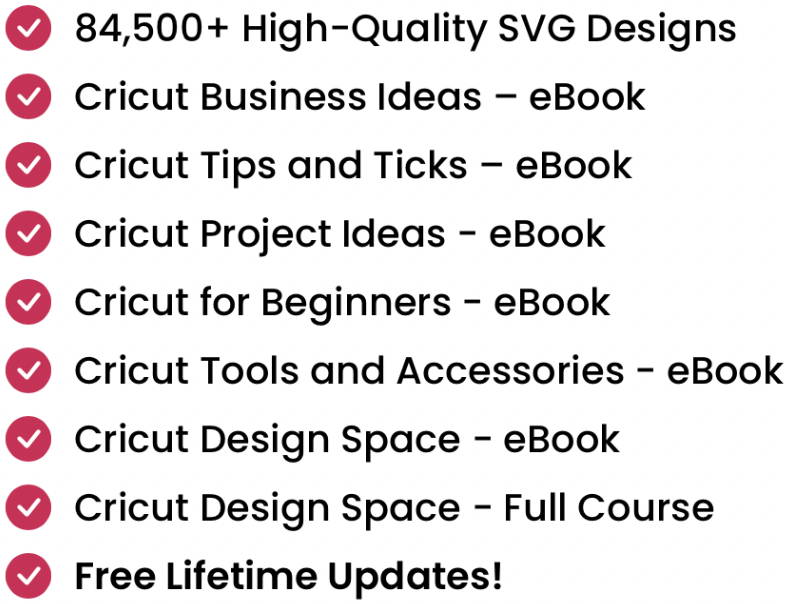 Frequently Asked Questions
Is this a monthly subscription or a one-time payment?
With a one-time payment, you'll have unlimited access to our SVG files, as well as all of our up-to-date manuals and courses. This means you can access all of our resources without any additional fees or subscriptions.
Can this bundle be helpful to me even if I'm a total newbie?
Absolutely. This bundle is created with beginners in mind, that's why it contains all the resources you need to get confident with your Cricut. It includes thousands of graphics and fonts, a helpful eBook, Cheat Sheets, FAQ sheets and a Blueprint for creating your own custom SVGs! You will start having so much fun creating your amazing projects, trust me.
What software do I need for using all the designs?
Great question! You can use all the designs inside this bundle with the free version of Cricut Design Space. That means that you don't even need the Cricut Access subscription or any other complicated software.
Moreover, the resources included in this bundle works with any Cricut machine: Cricut Joy, Maker and Explore series. And with the other most popular cutting machines as well.
Can I use all these files if I don't have a Cricut Access subscription
Absolutely! You can use all the unique SVG graphics, the fonts collection and the other resources inside our bundle without the Cricut Access subscription or any additional cost.
When can I access the material?
You will receive instant access to all the of material. You have lifetime access for all materials. Once you finish checking out you will receive an email with instructions.
What if I need more support?
You can contact us at: info@makecraftshop.com. We will reply to you within 24 hours!