Elevate Your DIY Projects: The Ultimate Guide to Cricut Materials and Techniques
Introduction: Elevate Your DIY Projects
The DIY world isn't just about hammers, nails, and paint anymore. With the rise of digital crafting tools, even your grandmother's knitting circle might be sporting some high-tech equipment these days. And when it comes to combining the worlds of tech and craft, nothing has revolutionized the scene quite like Cricut. Imagine turning your artistic visions into tangible reality, effortlessly. How, you ask? Let's unravel this crafting enigma.
1. What is Cricut, Anyway?
Picture this: a machine that cuts, draws, scores, and embosses on a plethora of materials, all guided by digital design templates. Yes, that's Cricut for you. It's like having a meticulous craftsman by your side, diligently executing your every creative whim. From creating custom t-shirts, to detailed greeting cards, to vinyl wall decals that proclaim your love for coffee, Cricut does it all. It's not just a tool; it's a gateway to an expansive DIY universe.
2. Behind the Scenes: The Magic of Cricut
Remember when you had to trace, outline, and then painstakingly cut your designs, hoping that you wouldn't slip and mess it all up? Those days are over. Cricut employs fine-tuned precision blades, guided by digital designs you create or choose, resulting in impeccable crafts every single time. And with easy-to-use software, even those who feel they're not "tech-savvy" can dive right in.
3. Exploring the Cricut Family: Machines Galore
Just like every artist has a favorite brush, every crafter might find a particular Cricut model that feels just right. Let's take a whirlwind tour.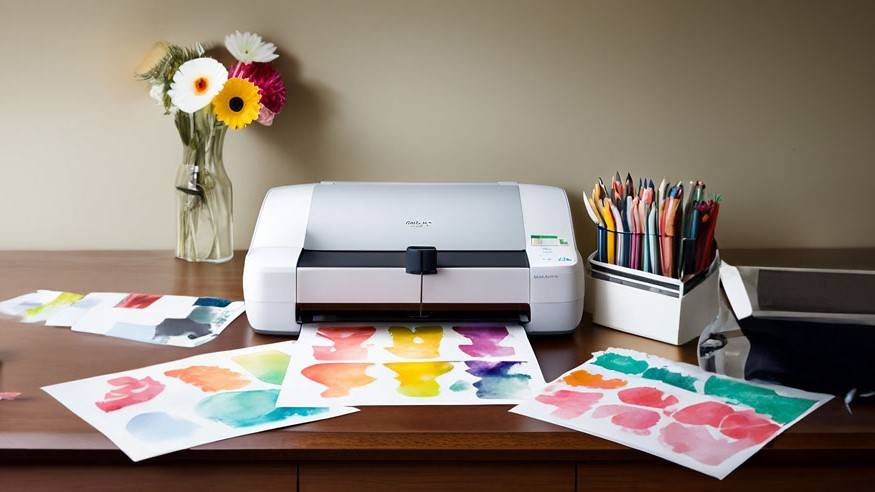 Want to be the first to know about my newest SVG designs for Cricut? 🎨
Drop your email below and join our weekly newsletter – packed with exclusive free SVG designs and special offers tailored just for Cricut enthusiasts like you!
The Cricut Explore is the reliable, versatile workhorse. Its ability to cut a wide range of materials and its user-friendly interface make it a favorite for both beginners and seasoned crafters. With this machine, intricate, detailed crafts that once seemed daunting suddenly become projects for a lazy Sunday afternoon.
This one's for the heavy lifters. The Maker is robust, offering additional power and a broader array of tools. Whether you're looking to carve delicate patterns on leather or design intricate lace patterns on fabric, this machine rises to the challenge.
Discover stunning SVG designs and master your Cricut with our expert guides! Dive in now and elevate your creations
Don't be fooled by its compact size. The Joy is all about spontaneous crafting. Got a sudden idea for a card while you're away on vacation? The Joy's got your back.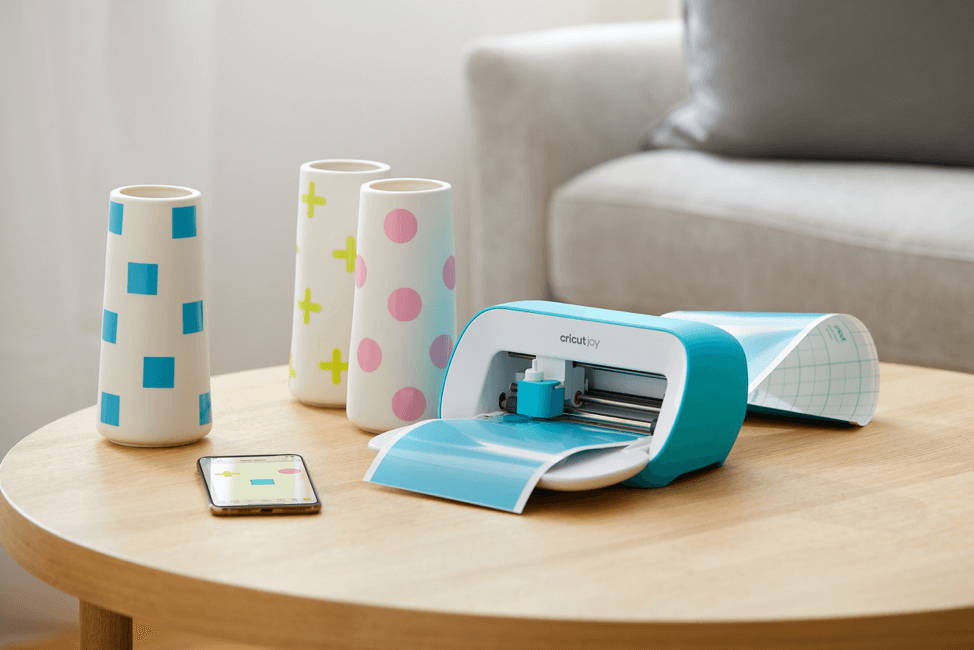 7. Melding with Materials: Crafting at its Best
Choosing the right material is like choosing the perfect canvas for your masterpiece.
8. Vinyl in All Its Glory
Vinyl is the go-to for creating lasting designs. Be it customized mugs that withstand daily washes or car decals that brave the elements, vinyl ensures your designs remain fresh and vibrant.
9. Heat Transfer Sheets: Wear Your Art
With heat transfer sheets, your wardrobe becomes a canvas. Create custom designs, from cheeky quotes to elaborate graphics, and wear your creativity on your sleeve—literally.
10. Cardstock and Paper: Crafting Classics
No material list is complete without these classics. Think beautiful scrapbooks capturing cherished memories, or pop-up cards that delight and surprise; cardstock and paper are timeless favorites.
11. Unveiling Secrets: Tips and Techniques for the Perfect Craft
Owning a Cricut machine is the first step. Mastering it? That's a rewarding journey.
12. Maximizing Precision: Because Details Matter
Sharp blades ensure precision, while a clean mat ensures your material remains unblemished. Additionally, taking time to understand the software can unlock design potentials you never knew existed.
13. Care for Your Materials: Make Them Last
Store them flat to avoid unwanted creases and keep them away from damp areas. Remember, well-cared-for materials result in impeccable crafts.
14. Getting Creative: Beyond the Basics
Once you've got the basics down, challenge yourself. How about layered vinyl designs or experimenting with mixed materials? The possibilities are infinite.
Conclusion: Crafting in the Digital Age
The Cricut universe beckons, promising a world where creativity knows no bounds. By melding traditional crafting with technology, we've opened doors to realms previously unimagined. Whether you're a crafting novice or a seasoned pro, there's always something new to discover, create, and celebrate in the world of Cricut.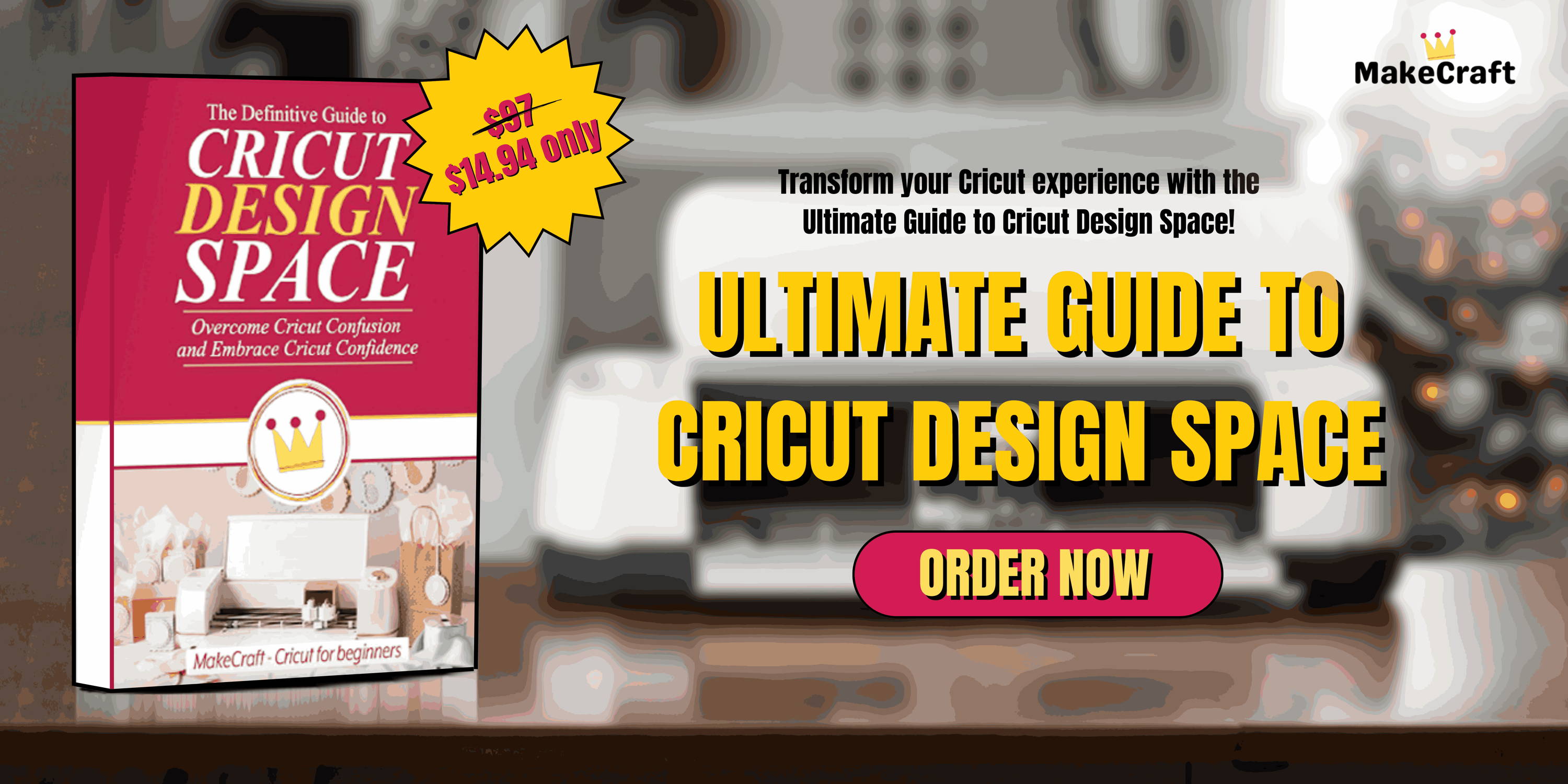 1. What's the lifespan of a Cricut machine?
With proper care, a Cricut machine can last for several years, making it a worthy investment for any avid crafter.
2. Do I need to be tech-savvy to use a Cricut?
Not at all! The software is intuitive, and there are plenty of tutorials available to guide you every step of the way.
3. Can I create my own designs for Cricut?
Absolutely! While there are numerous pre-made designs available, Cricut's software also allows for complete creative freedom, letting you design from scratch.
4. How do I ensure my designs come out perfectly every time?
Regular maintenance, understanding the material you're working with, and familiarizing yourself with the software are key.
5. Is Cricut suitable for commercial projects or just personal crafts?
While many use Cricut for personal crafts, its precision and versatility also make it suitable for small-scale commercial projects.
The Ultimate Cricut Creator's Collection
The Ultimate Course to Cricut Design Space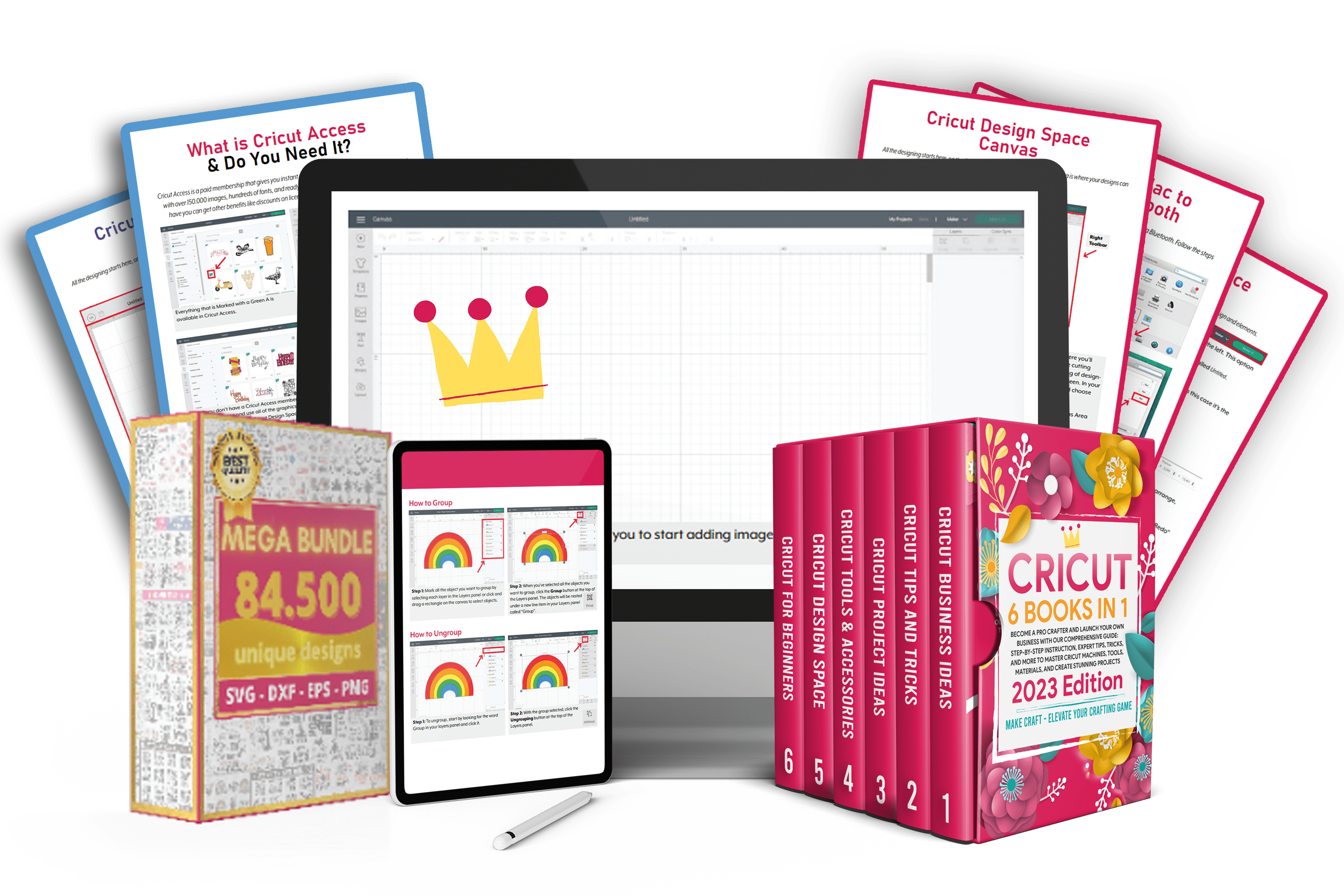 ✔️ One-off payment. PayPal Available.
Hurry up! Sale ends once the timer hits zero
Drop your email below and join our weekly newsletter – packed with exclusive free SVG designs and special offers tailored just for Cricut enthusiasts like you!