Level Up Your Crafting: Tips to Maximize Your Cricut Machine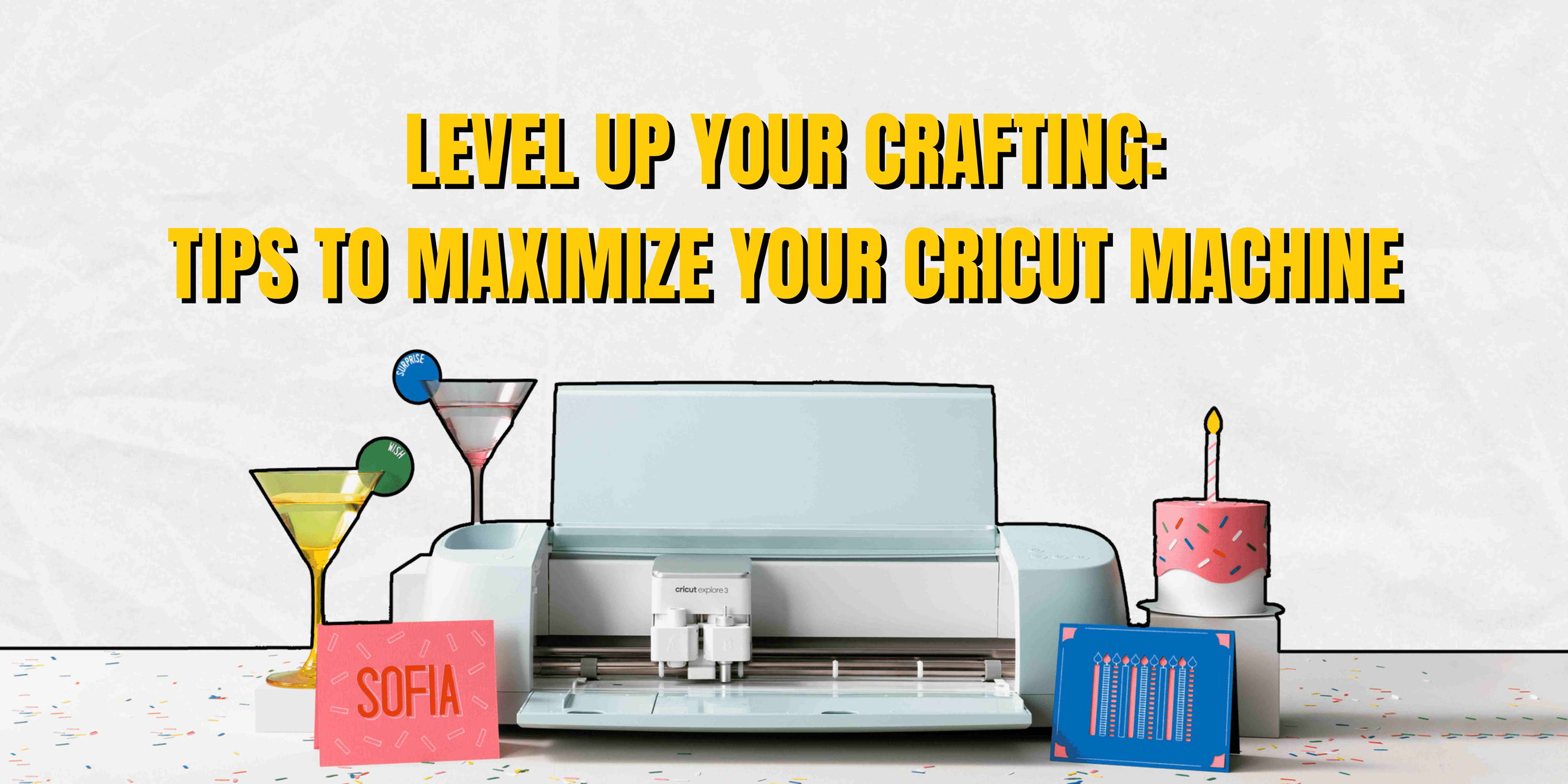 When it comes to crafting, there are few tools as transformative as the Cricut machine. This device has revolutionized DIY projects, providing precision and versatility to every creator, from novices to experienced crafters. Let's explore how to maximize the potential of your Cricut machine and take your crafting to new heights.
1. Introduction to Cricut Machines
Cricut machines have dramatically reshaped the world of crafting. These electronic cutting machines can cut a variety of materials, from paper and vinyl to leather and wood. But their capabilities don't end there. With embossing, scoring, and even drawing functions, the possibilities are virtually endless. Think of it as your personal crafting assistant, ready to bring any design to life with meticulous detail.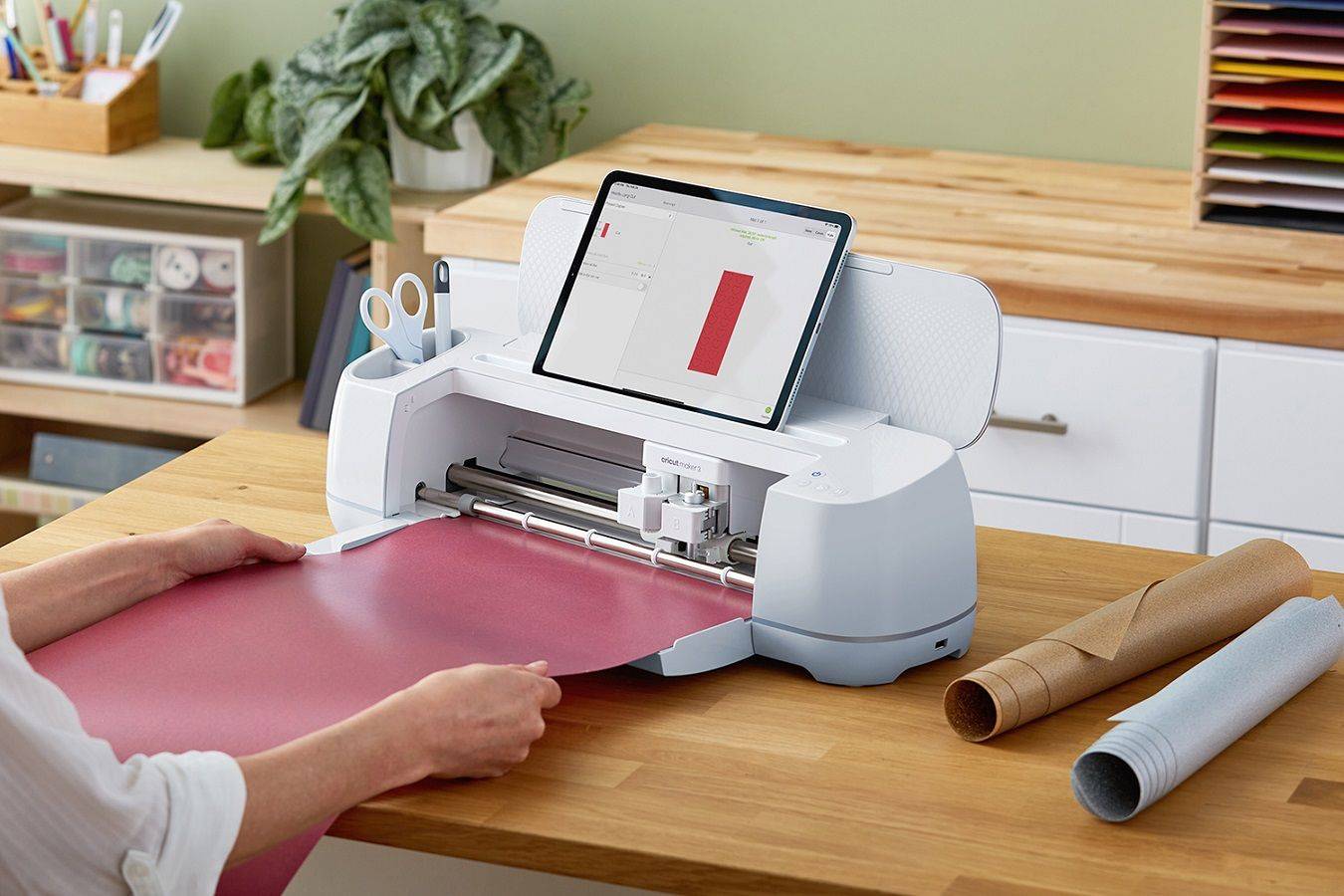 2. Why Cricut Machines Are Crafters' Dream
2.1 Unleashing Creative Potential
In the past, intricate designs often required a steady hand, a sharp scalpel, and hours of painstaking effort. Mistakes were easy to make and hard to rectify. With a Cricut machine, those challenges are minimized. Input your design, select your material, and watch as the machine does the intricate cutting for you, turning hours of work into mere minutes.
2.2 The Versatility of Designing
Imagine wanting to create custom stickers for a party, design unique fabric patterns for a sewing project, or craft bespoke greeting cards for loved ones. With Cricut, all of this becomes possible. The versatility of this machine means it caters to a wide range of crafting niches, all while delivering professional results.
3. Setting Up Your Cricut Machine for Optimal Performance
3.1 Regular Maintenance
Every tool, no matter how advanced, needs regular maintenance to perform at its best. For your Cricut machine, this includes cleaning dust and debris, especially from the cutting mats and blades. A clean machine not only ensures precise cuts but also extends the lifespan of your device.
3.2 Software Updates
The world of tech is ever-evolving, and the Cricut machine is no exception. Regularly updating its software means you'll have access to the latest features, enhanced performance, and any bug fixes that might come along. It ensures your machine remains compatible with various devices and design formats.
Want to be the first to know about my newest SVG designs for Cricut? 🎨
Drop your email below and join our weekly newsletter – packed with exclusive free SVG designs and special offers tailored just for Cricut enthusiasts like you!
4. Crafting Tips for Newbies
4.1 Material Selection
Every crafting project starts with choosing the right material. But it's not just about what you're cutting; it's also about selecting the correct blade, mat, and settings on the machine. For instance, cutting fabric requires a different approach than cutting cardstock. Familiarizing yourself with the materials and their corresponding settings can significantly improve your crafting outcome.
4.2 Design Space Tutorials
Cricut's Design Space is a robust software platform where you can design, customize, and prepare your projects for cutting. As a newbie, investing time in tutorials can be incredibly beneficial. From understanding basic functionalities to discovering advanced features, these tutorials can significantly enhance your crafting journey.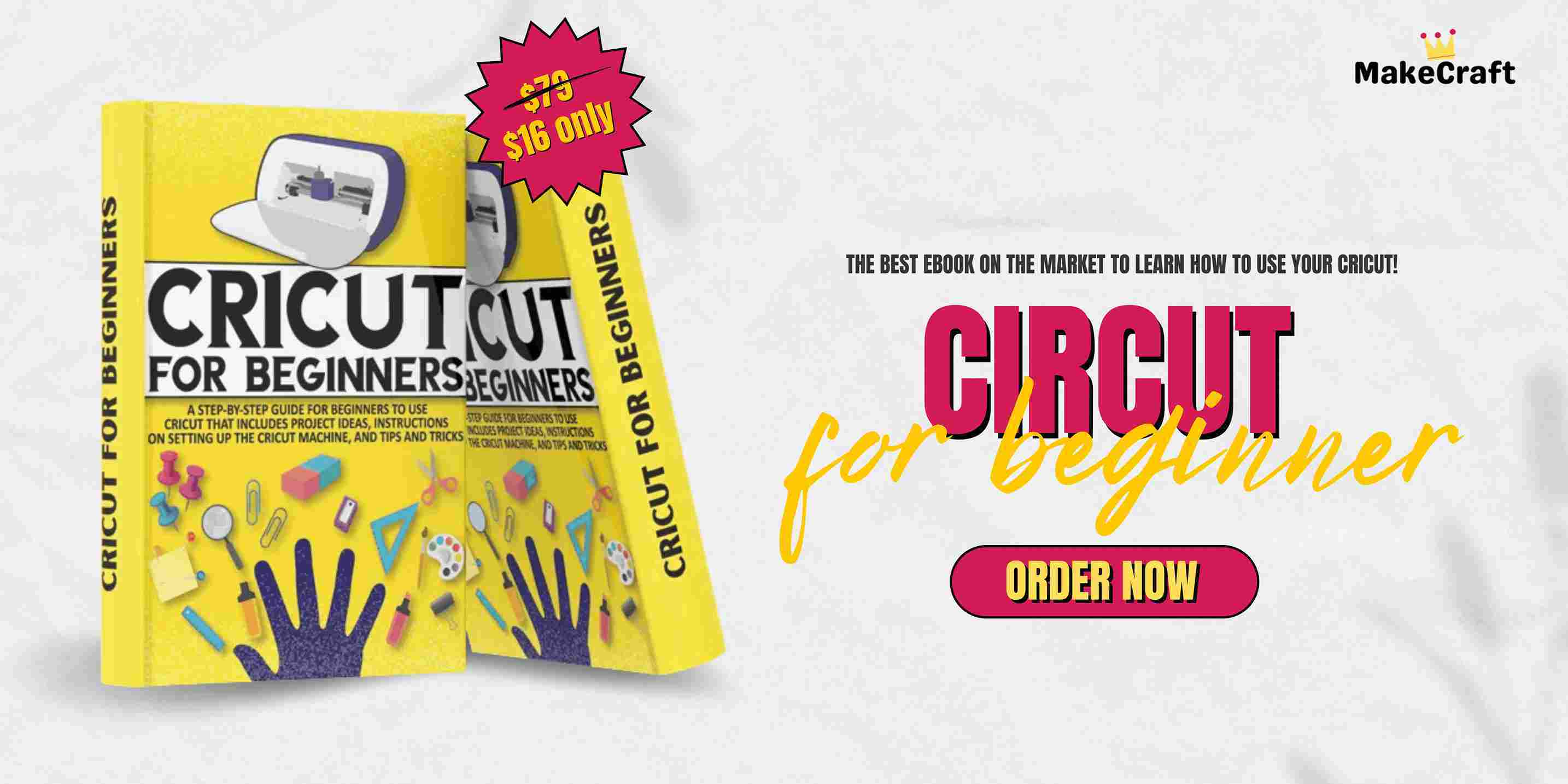 5. Advanced Techniques for the Pro Crafter
5.1 Layering Multiple Materials
For those looking to push the boundaries of their crafting projects, layering offers a fantastic opportunity. Combining different materials, like vinyl on fabric or paper on wood, can add depth and texture to your projects, making them stand out.
5.2 Crafting 3D Objects
Flat designs are just the tip of the iceberg. With a Cricut machine, you can venture into the world of 3D crafting. From intricate pop-up cards to detailed 3D art pieces, the ability to craft in three dimensions opens a world of possibilities.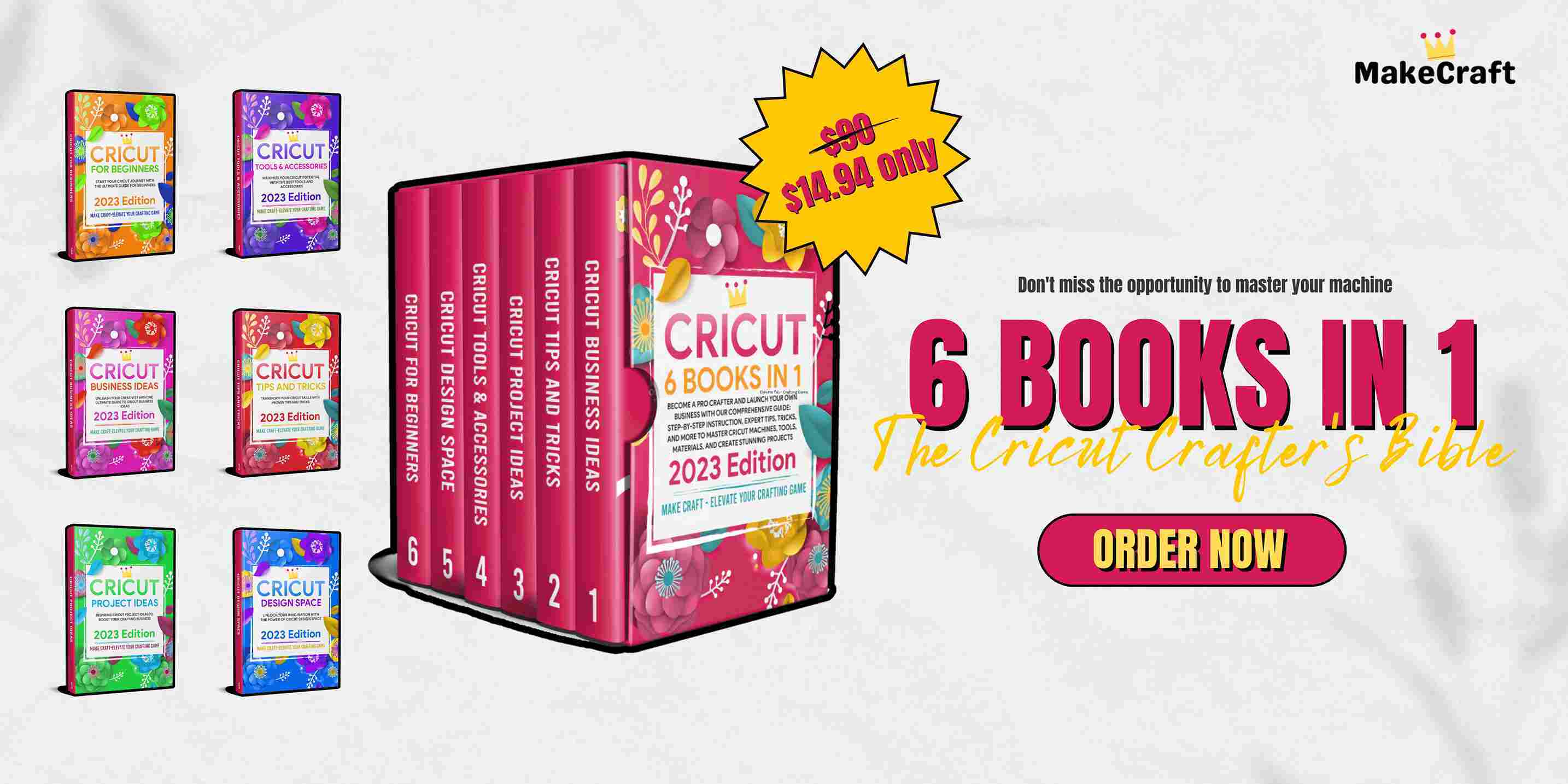 Discover stunning SVG designs and master your Cricut with our expert guides! Dive in now and elevate your creations
6. Making the Most of Cricut Accessories
The Cricut ecosystem is vast, with an array of accessories designed to complement your machine. Pens allow you to draw and write in various styles, scoring tools help in creating folds for cards or 3D projects, and different blade types cater to specific materials. By familiarizing yourself with these accessories, you can broaden the horizon of what you can create.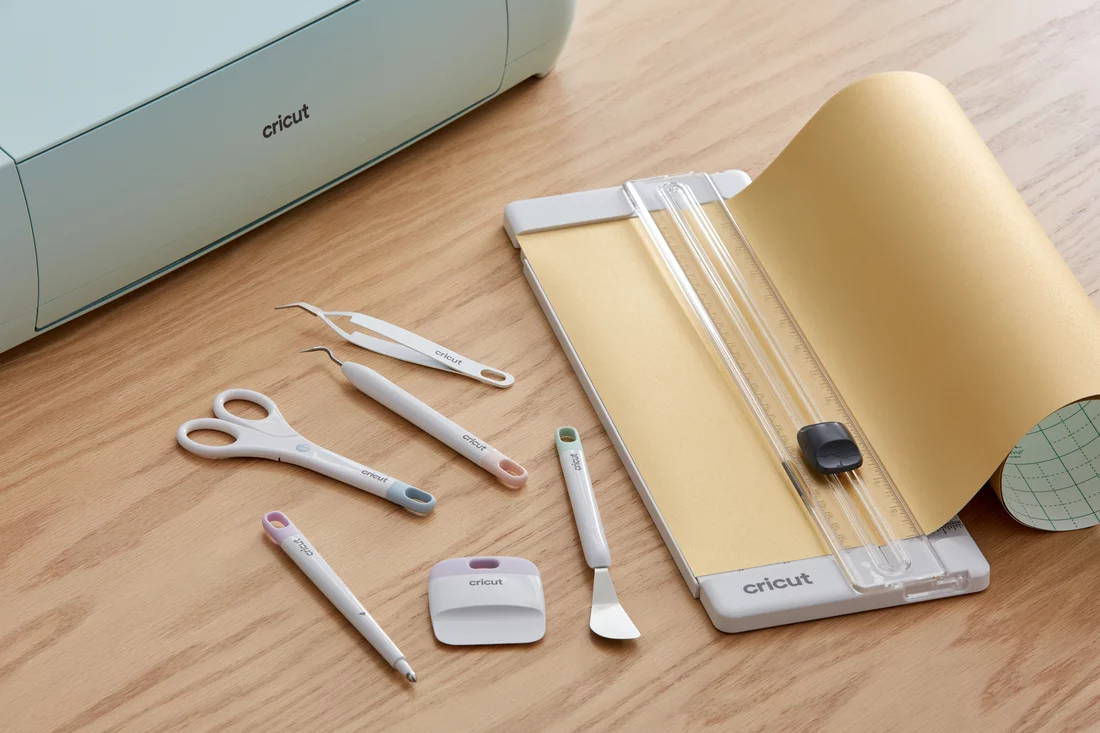 7. Addressing Common Challenges and Solutions
7.1 Troubleshooting Basic Issues
Like any piece of technology, you might encounter issues with your Cricut machine. A design not cutting correctly could be due to a dull blade, while the machine not reading a design might require a software update. Knowing how to troubleshoot these issues will keep your crafting journey smooth.
8. Embracing the Crafting Community
Crafting, at its core, is about expression and connection. Around the globe, communities of Cricut enthusiasts share projects, offer advice, and provide inspiration. Engaging with these communities, whether online or offline, can be incredibly rewarding. It's not just about learning; it's about being part of a movement that values creativity and collaboration.
The Cricut machine, in many ways, is like a magic wand for crafters. With the right knowledge, care, and inspiration, this device can transform any crafting dream into a tangible reality. Whether you're just starting out or looking to elevate your crafting game, embracing the full potential of your Cricut machine can lead to creations beyond your wildest imaginations.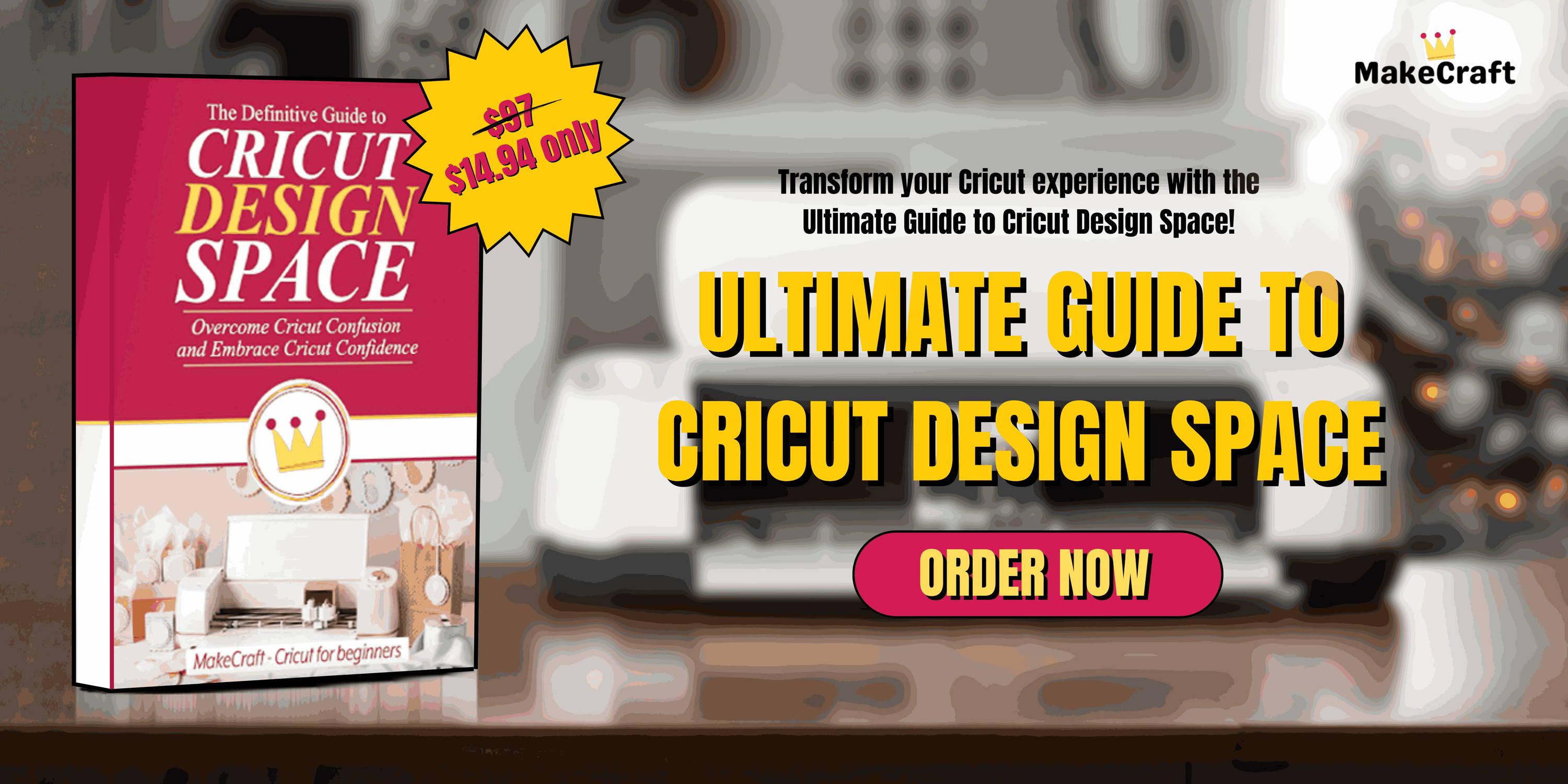 1. How often should I replace my Cricut blade?
Generally, when you notice a decrease in cutting quality. This can vary based on usage.
2. Can I cut fabric with my Cricut machine?
Definitely! Ensure you have the right blade and mat.
3. Is the Cricut software compatible with Macs?
Yes, Cricut's Design Space is available for both Windows and Mac.
4. How do I clean my Cricut machine?
Use a soft cloth for the exterior. For the blade, remove and gently clean.
5. What materials can't be cut with a Cricut machine?
Thick metals and glass are among the few materials you should avoid.
The Ultimate Cricut Creator's Collection
The Ultimate Course to Cricut Design Space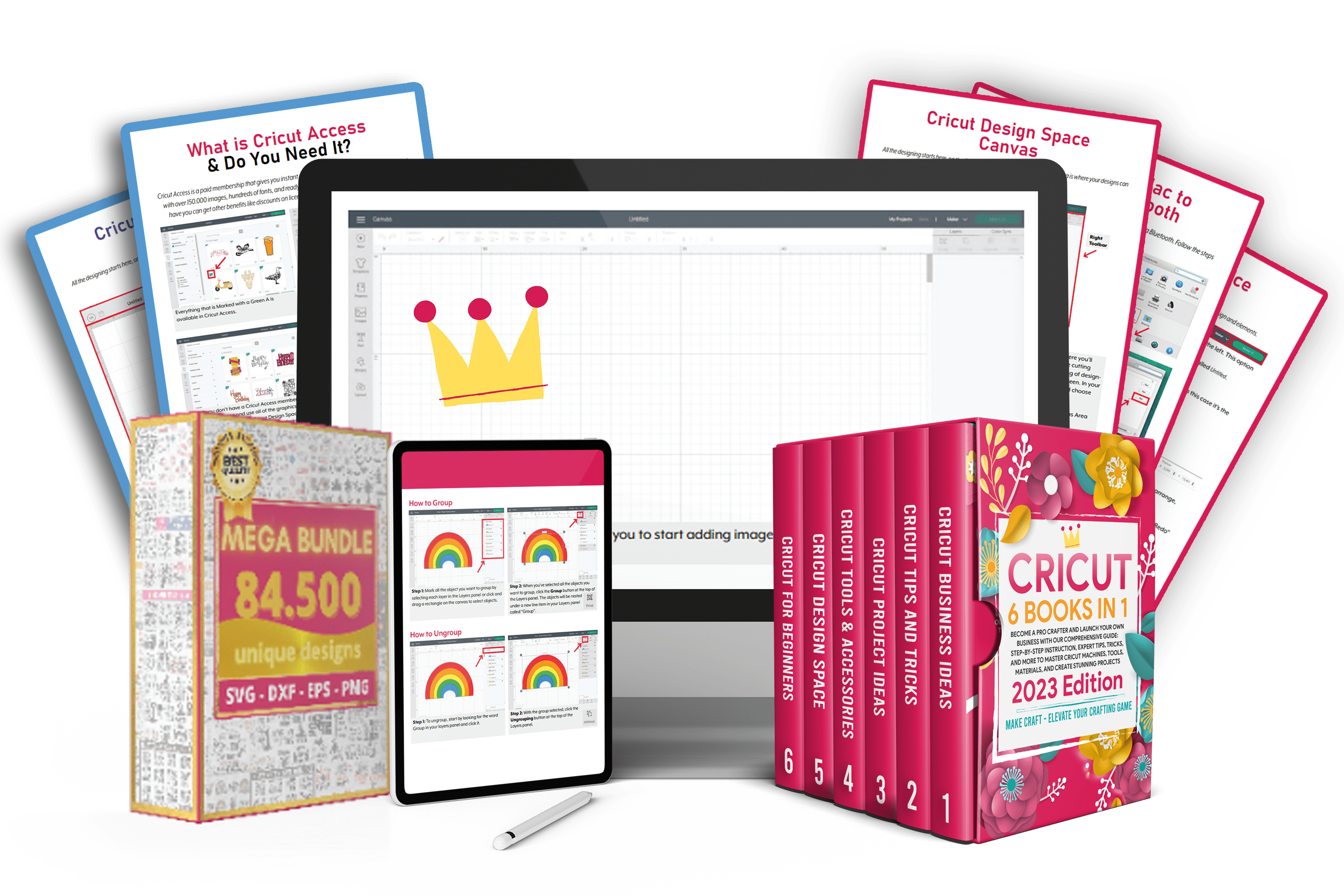 ✔️ One-off payment. PayPal Available.
Hurry up! Sale ends once the timer hits zero
Drop your email below and join our weekly newsletter – packed with exclusive free SVG designs and special offers tailored just for Cricut enthusiasts like you!